"
I believe in an innovative, yet old-fashioned approach to real estate. Let's get back to basics and create a real estate experience that's actually enjoyable.
"
Your Dream Home is Just a Search Away
[optima_express_quick_search style="horizontal" showPropertyType="false"]

"I believe in an innovative, yet traditional approach to real estate. If you are looking for new construction or your retirement dream home, I have market knowledge that will guide you. Let's get back to basics and create a real estate experience that's actually enjoyable.
That's Real Estate. Reimagined."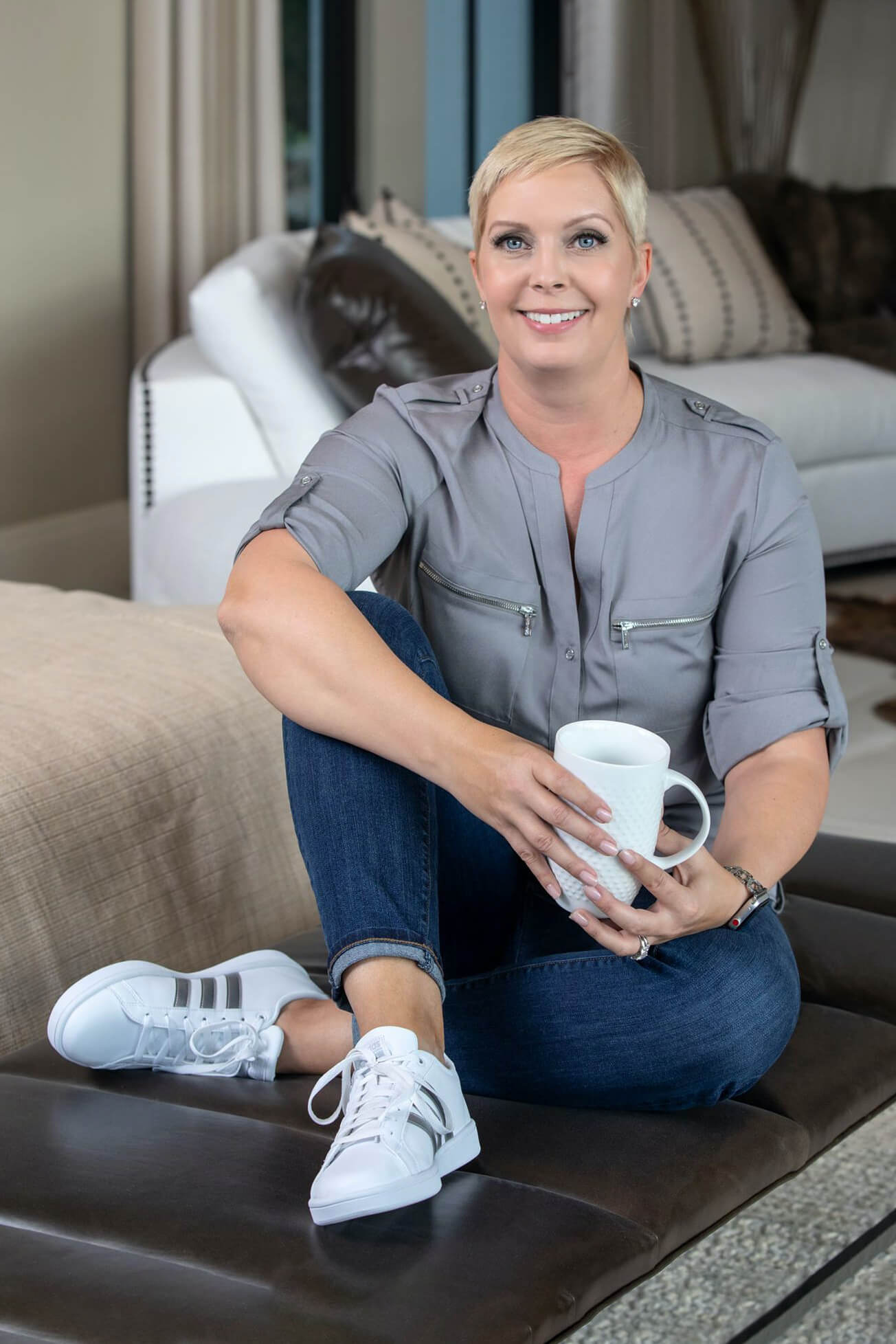 Sonja Pound, Realtor®, SRS, CIPS
Real Estate News & Weekly Events
Sent directly to your inbox every Monday and Thursday
Considering new construction in the Naples area?
You have many options including single family, townhomes and condos. I spend most of my days at new construction sites to stay up-to-date with progress and incentives that I can share with you. Growing up, my family built all of our homes. It's what I know and I'm happy to share that knowledge with you.
Remember to call me BEFORE you visit. It's important when you tour a new home community that you are represented. The builders have people working for their best interest – so should you.
Simple & Relaxing Bedroom
Details Make a Difference
Kitchen Ready for Custom Details
Ready to talk new construction? Call me to learn about current incentives!
239-595-0205
Looking for an updated home with low HOA fees in an active 55+ community? Look no further! This home has it all! Renovated kitchen with quartz countertops, two new bathrooms with custom tiled showers, new a/c unit, freshly painted inside and out, new window shades, built-in garage storage and so much more!
[Listing courtesy of Sonja Pound, Premiere Plus Realty Co.]
Are you looking for an affordable and immaculate condo in Naples? This Sapphire Lakes home has three bedrooms, two full bathrooms and a spacious family room. The master bedroom has ample storage with a walk-in closet and two dressers for all of your belongings. Step outside onto the screened in lanai to enjoy your morning coffee or a glass of wine as the sun sets. This centrally located condo is near shopping and dining and being offered turnkey.
Details about 452 Belina Dr. #1302
[Listing courtesy of Sonja Pound, Premiere Plus Realty Co.]
Imagine having your own piece of paradise to return to at the end of a long day. Imagine that piece of paradise is secluded, away from the hustle and bustle, away from traffic and away from neighbors. Five acres at 5220 Benfield Road is your opportunity to build a dream home, with no HOA and no nearby neighbors. Located down a quiet country road, it's an escape from the built up areas in Naples. Yet, it's close to Collier Boulevard and provides easy access to 75.
Details about 5220 Benfield Road
[Listing courtesy of Sonja Pound, Premiere Plus Realty Co.]
This stunning home is on the Palms Course in the sought-after centrally located neighborhood of Grey Oaks. With membership, enjoy three golf courses, an active tennis and pickleball program lead by seasoned professionals and lively bocce leagues. Workout in their state-of-the-art fitness facility, and enjoy a relaxing massage in the wellness center. The home has an open-concept kitchen and living space adjacent to the large lanai. You won't believe the updates! Some updates include; two new a/c units, tankless water heater, etc.
Details about 1629 Chinaberry Way
[Listing courtesy of Sonja Pound, Premiere Plus Realty Co.]
Call today for your private showing.
239-595-0205
Note: If your property is currently listed for sale, this is not a solicitation for that listing. Based on information from the MLS, these properties were not all listed or sold by Premiere Plus Realty Co. and were listed or sold by various MLS Participating Offices. These properties may not be all the listed properties in the target area. All material facts and information from MLS should be verified.
– Search Homes in Naples –
Located just north of downtown Naples, The Moorings consists of single family residences and condos. The Moorings properties are within walking distance or directly on the Gulf or the Bay. Many of the streets are lined with mature banyan trees, which form a shaded canopy over the street. The Moorings has a private beach, accessible only to the residents of The Moorings' communities.
Named in 2008 as one of the nation's top 100 golf communities by Travel & Leisure Golf Magazine, Grey Oaks is one of the most prestigious communities in Naples; exquisitely landscaped around 54 holes of championship golf. This exclusive, gated community recently added a state-of-the-art 30,000 square foot fitness center, tennis facility, resort-style swimming pool and new restaurant with indoor and outdoor dining.
Park Shore is a beautiful, upscale community. Just north of The Moorings, it is perfectly located near fine dining and shopping at Venetian Village. It is centrally located, with easy access to Old Naples, the Gulf of Mexico, Waterside Shops, and an abundance of restaurants and local businesses. Park Shore offers homes and condos, including old-style Florida to new construction custom homes.
Help Me Relocate
Need a Realtor® somewhere other than Naples? Don't waste your valuable time trying to find the right agent. Let me do the work for you. I will find the perfect real estate professional for your next home search or sale, as a complimentary service for you.
Get to Know Naples
Let me give you a tour so you can feel confident when you begin your home search. You will learn where important destinations are in relation to where you want to buy. You will experience the Naples lifestyle so you can feel like a local the minute you move in.
Help Me Sell
Let me sell your Naples area home. I will make the selling process easier than you'd expect. Wouldn't it be great if someone took care of details like coordinating movers, cleaning people, donation pickups and more? That's all part of my concierge service.
Find My Dream Home
If you are looking to find your dream home in the Naples area, let's spend some time together, as you learn about all that Naples has to offer. Downtown Naples, golf communities, on the water or in a high rise, I will show you your next place to call home.
I had to sell a property for my mother and I live out of state and could not be there for the process. Sonja was over the top helpful in every aspect. She helped me get in contact with local contractors to get the property ready and anything else needed. She was professional but very personal too. I felt like I not only had a knowledgeable, professional realtor but made a friend. I would recommend her to anyone.
Sonja was a great help in getting our deal done. Sonja was quick to respond (within minutes) to all of questions and concerns. She made herself readily available to be present at the home when we needed and desired. All of her recommended services, (Mgt, Insurance, lawyers, etc) were also very professional and helpful. With Sonja's constant contact, updates, availability, and professionalism, we always knew where we stood in the process. I would definitely recommend her as your next realtor.
Such a pleasure working with Sonja. So detail oriented and involved throughout the entire process. Any home buyer or sellers dream agent!
Sonja, you are the best. What a great Realtor® you are. Not anybody would have gone to the extreme you did for us. We fell in love with you as a great new friend. Thank you.
I was very happy to have Sonja as my agent. She is very professional and puts her client first. If I sent a message to Sonja I would hear back from her within minutes. Sonja was always on time and dressed in professional manner. She guided me through the experience of selling a home. I have already recommended Sonja to neighbours and friends.
I can not say enough about what a perfect experience it was working with Sonja. My sister and I live in Birmingham and were cleaning out my recently deceased mothers home so it was an emotional time. Sonja came in and held out hands through the entire situation. She went above and beyond offering to bring food, spending her money, time, and labor in moms home. She answered every frantic text and phone call and never lost her kindness with the complicated sale of the inherited estate and land. The house sold close to immediately and we got asking price. She showed up like a friend for us and went the extra mile. I hope I can find someone as professional and kind as her for any future home buying and selling experiences. I doubt there is another like her!
I contacted Sonja as I was looking for a referral for a real estate agent to help sell our beach house in North Carolina. Sonja contacted me and was very thorough asking questions not only about the house, but what we were looking for from a real estate agent. We have signed on with one of her recommendations and we couldn't be more pleased. It was so nice not to have to talk to multiple agents hoping for the right fit. Sonja did the work for us and found the right agent for us very quickly. I would highly recommend Sonja and will definitely use her for our real estate needs in the future.
I really can't thank her enough for going above and beyond! Sonja Pound is professional and answers all of my questions. I highly recommend her to anyone thinking of buying or selling a home in the Naples area.