Proven Sales Plan – My Goal is SOLD!
The most important job of a professional agent is to find a buyer for your property. Here is a sampling of how I do just that. My goal is to sell your home quickly and for the highest return on your investment. Using a custom pricing strategy I are able to acquire quality buyers and protect the money in your pocket. Premiere Plus Realty does not have huge brokerage commission splits – simply put, commission is not lining the broker's pocket. This allows me to spend more money to actively and aggressively marketing your home so you net the most money possible. Whether your move is to be closer to family, to downsize, for an expanding family or if it's your first home, we are in this together. I am ready to get started!
Below is a sampling of my marketing.
This estate home in Grey Oaks recently went through a major renovation. To highlight those updates, I created an eight page booklet. It is presented at the home during showings and open houses. Potential buyers are encouraged to take home with them.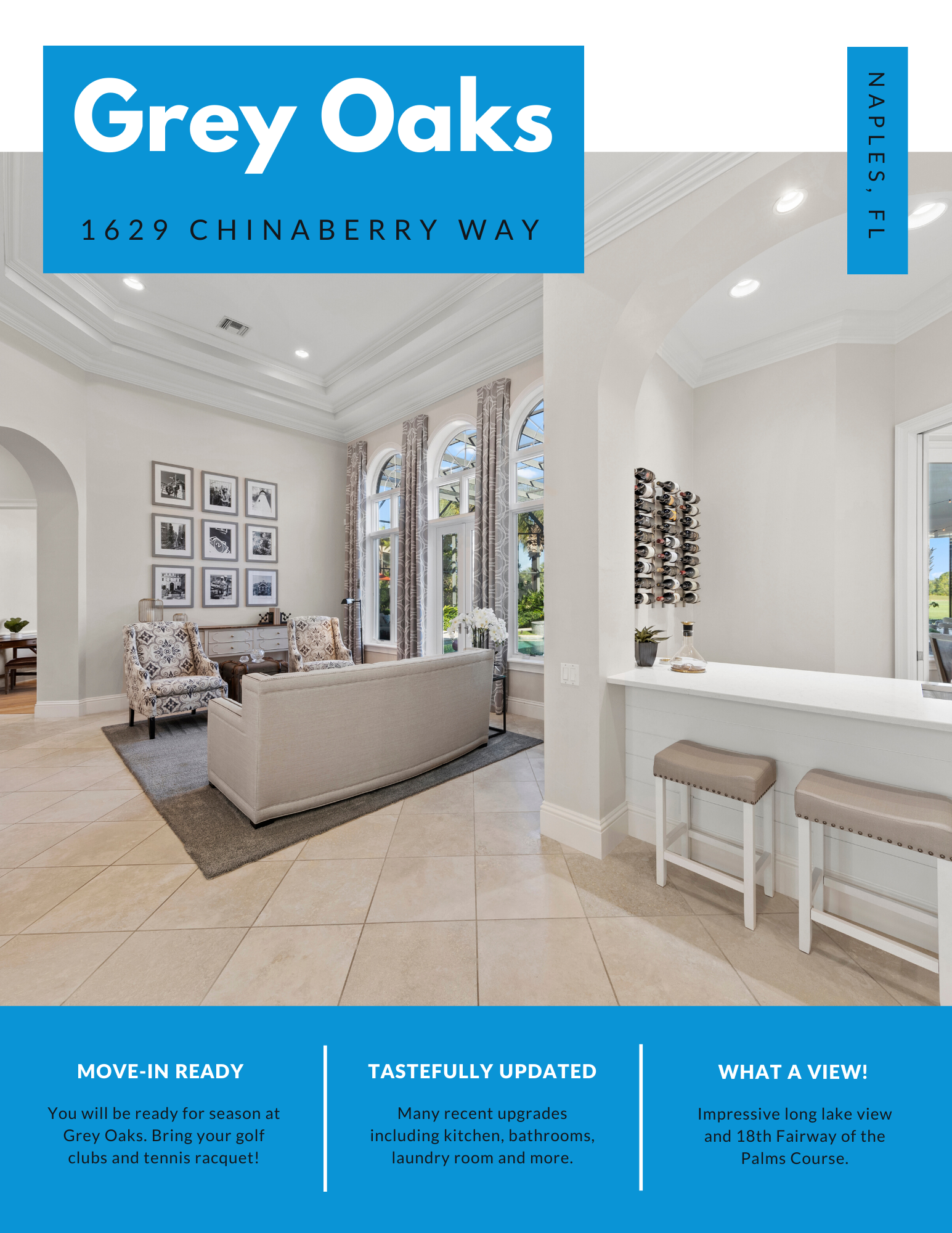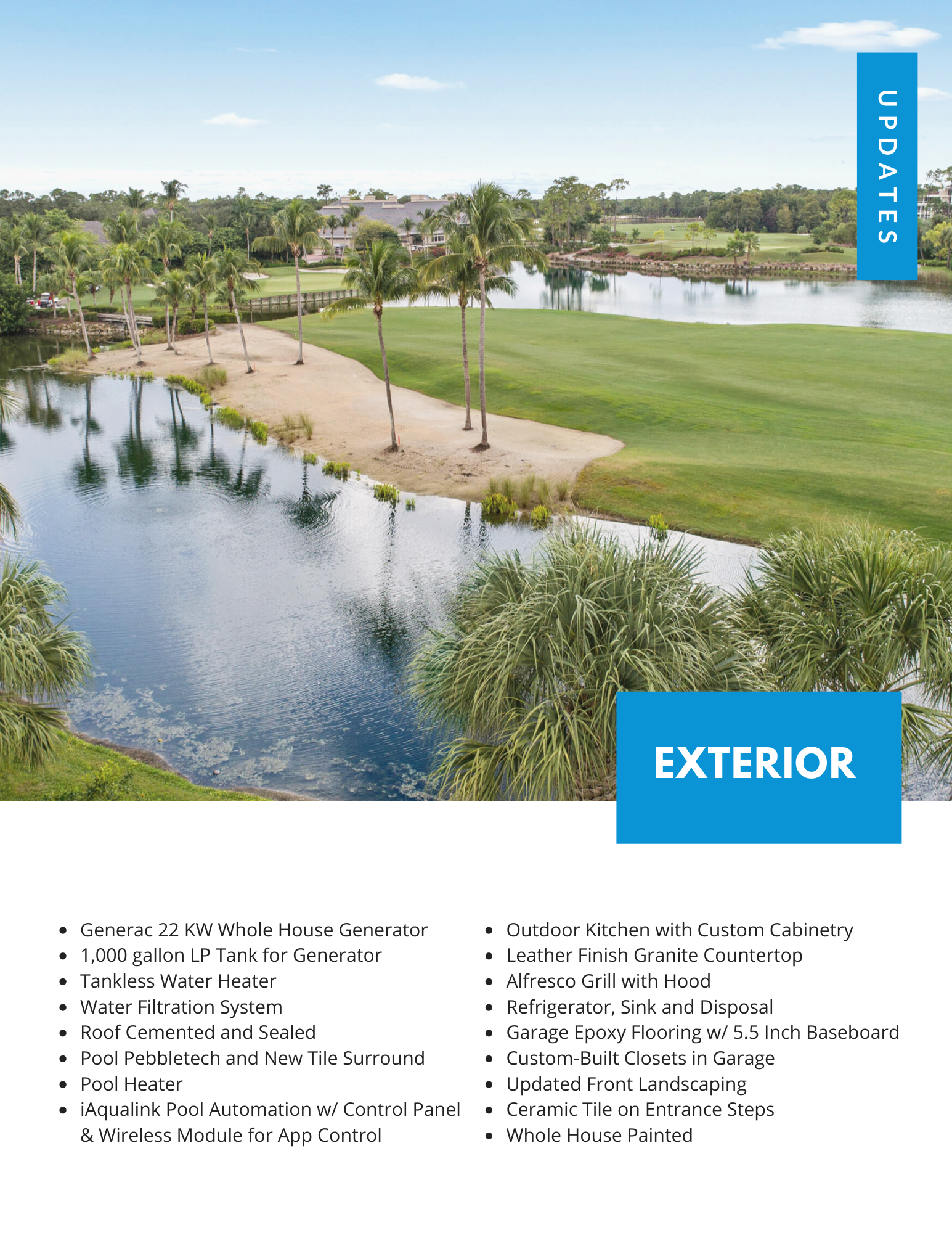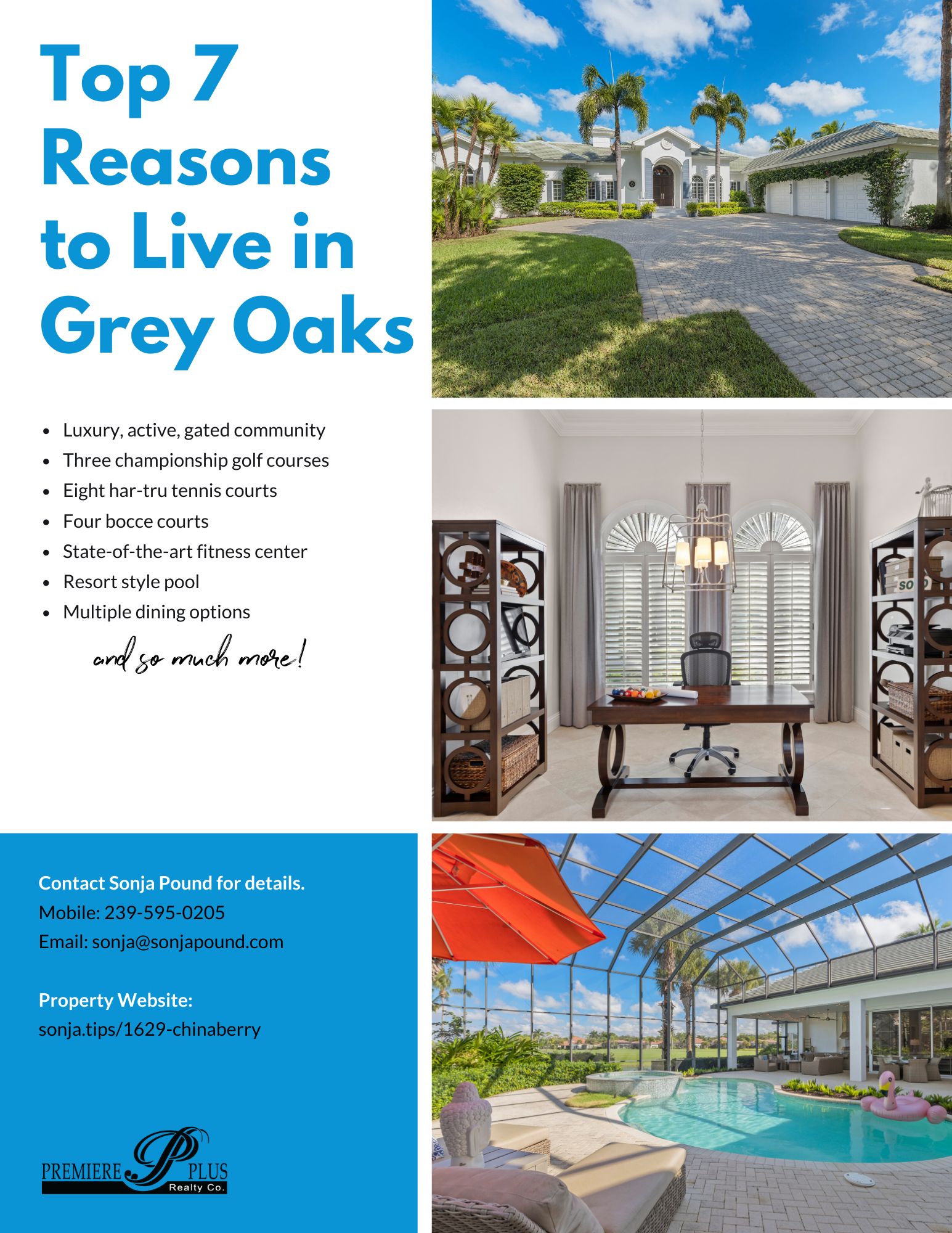 I use the latest technology to assist in selling your home. There is no replacement for face-to-face interaction, but some technology can enhance buyers and sellers experience. At a high traffic open house, Alexa is my "assistant" answering questions and providing valuable neighborhood information. Facebook Live videos encourage engagement and make the audience feel like they are a part of the open house, even if they can't attend.
With the change in the way people view properties, as a result of COVID, I have refocused how I market homes. Video has become a KEY element to my plan. I want all buyers to have access to view your home and feel safe doing so. YouTube videos are often how out-of-town buyers will see and purchase a home. It's also terrific for those concerned about COVID and more comfortable viewing a property online.
Each avenue is yet another way to reach potential buyers.
I tell your home's story on social media. I want buyers to image themselves living there. I want them to picture gentle sunrises with a cup of coffee, quiet nights on the lanai, family gatherings and creating memories.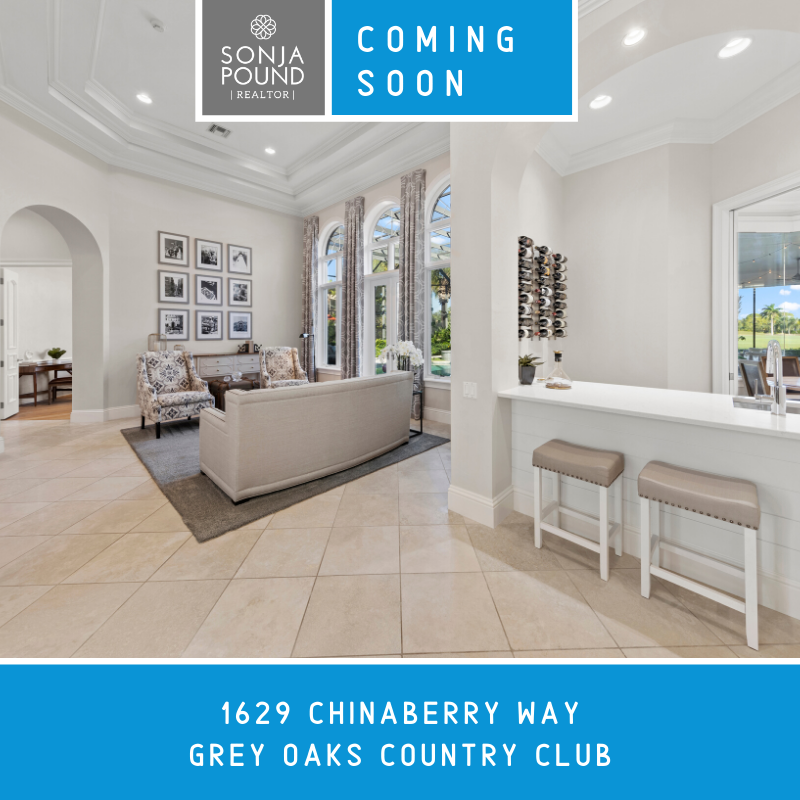 I send custom mailings to potential buyers. These are mailed in your neighborhood and to targeted surrounding areas in Naples. I use in-depth data and market analysis to find qualified buyers.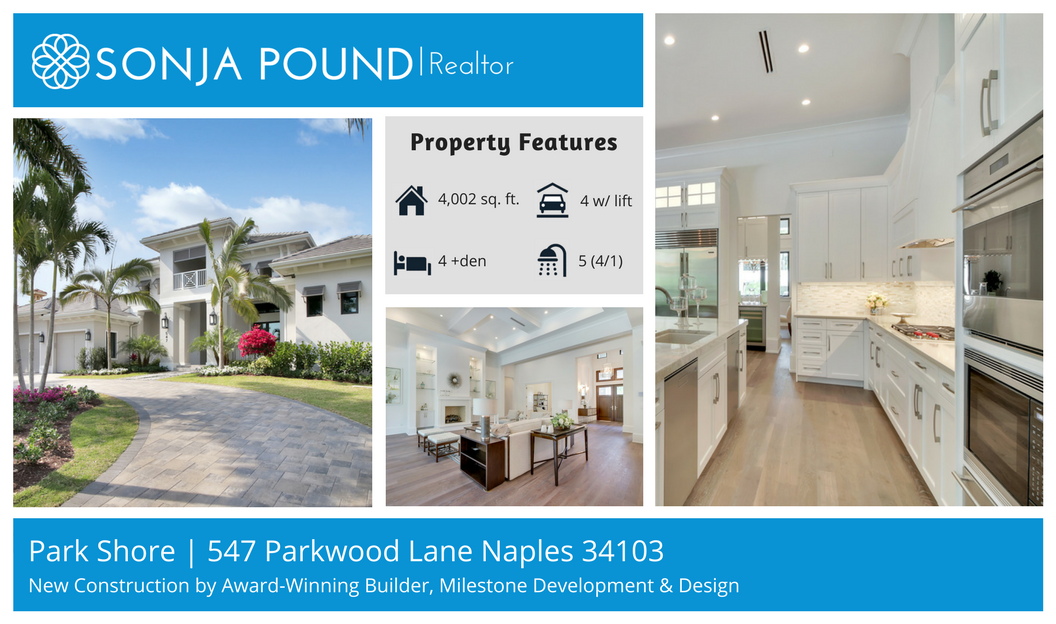 Wondering how I actively work to sell your home?
Proud member of Premiere Plus Realty's Luxury Agent division
Strategically place your home online
Listed on 1000+ national and international real estate websites
I am a Seller Representative Specialist (SRS)
I am a Certified International Property Specialist
Access 3,500 real estate professionals around the world
Promote your property in over 45 countries
I have earned my position amongst top luxury agents in Who's Who in Luxury Real Estate
Professional photography online, including drone footage if beneficial
Professional staging of primary rooms, if needed
Create a professional brochure/flyer specific to your property
Send professional mailing to qualified buyers promoting your property
Host open house events, with advertising that draw people to the event
Personally invite your neighbors to the open house/broker preview
Prospecting daily to find a buyer for your home
Schedule follow-up with all prospective buyers
Host a broker Open House, inviting top agents in the area
Dedicated to worldwide technology-based advertising
Consistent check-in calls to keep you informed
Review pricing weekly and notify you immediately of market changes
Attend all showings – you hired me to sell your home
From to-do lists, phone calls, contractors and closing,
I'm ready to roll up my sleeves
. 
---
 Call me directly: 239-595-0205