SONJA POUND IS A REALTOR® AND DESIGNER THAT WILL TAKE YOUR
DESIGN PROJECT FROM CONCEPT TO COMPLETION
While I often help customers remodel and stage their homes prior to listing for sale, I also help homeowners that are simply looking to make their home more functional, stylish and transformed.
Does your home lack wow factor? Do you walk into each room knowing that with just a few small changes they could be amazing? Maybe you just don't know where to start. I think most of us have felt that way at some point. I'm here to make interior design easy. Here's how;
Let's meet in your space to talk about inspiration.
Share some social media favorites – either designers on Instagram or Pinterest boards.
Have you seen a home on TV that you'd love to live in?
Time to talk style. Do you like coastal, classic, clean contemporary lines…?
I'll break down the project into manageable steps.
Below is a sampling of before and after photos from some recent design projects. Check back again for another exciting project in Pine Ridge Estates. You won't believe how I transform a Tuscan-styled home into a clean, contemporary family home.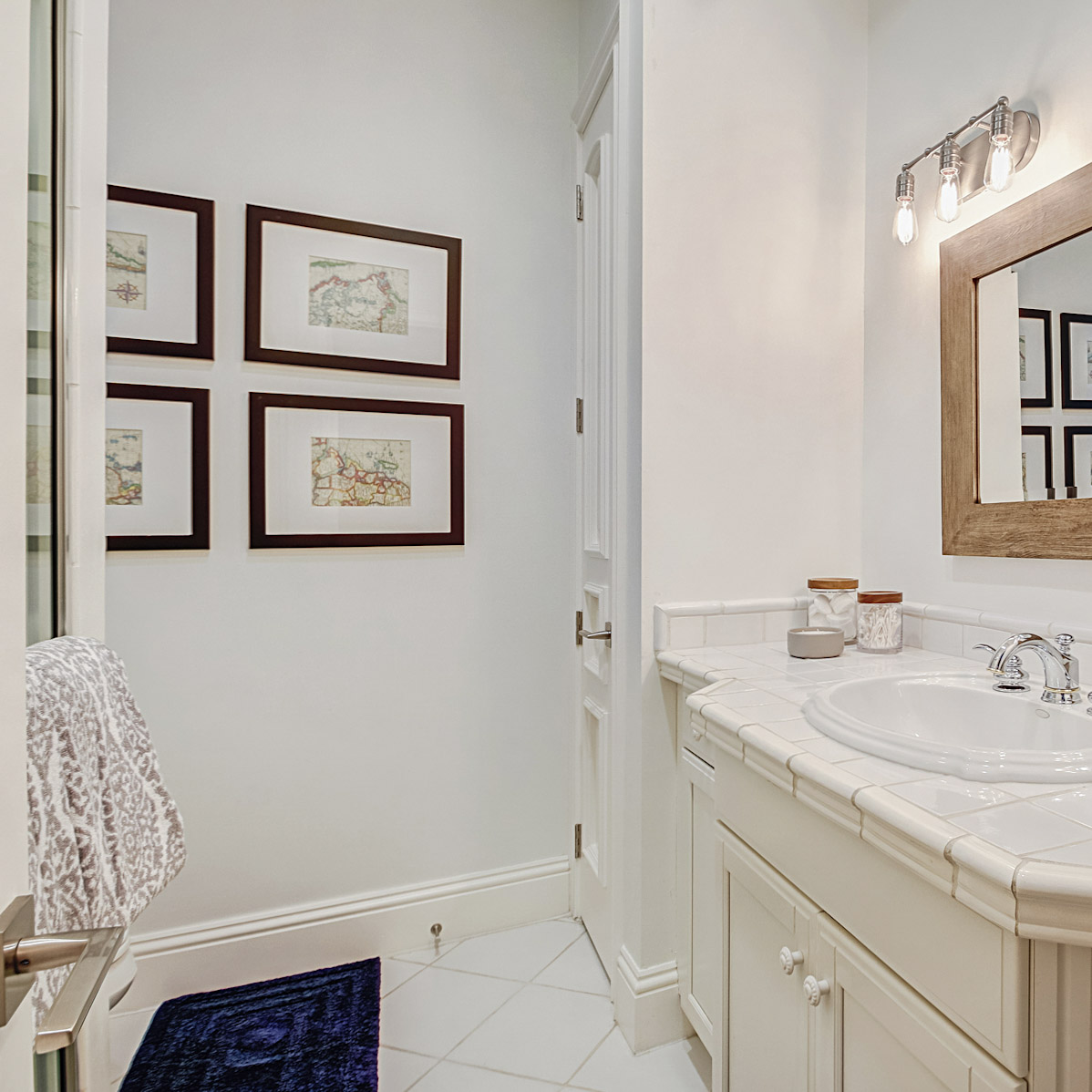 This estate home in Grey Oaks underwent a major renovation prior to listing. This bathroom went from a twenty year old, dated space to a modern, visually appealing bathroom that rivals those in an upscale resort. The bedroom was decluttered and had a designer wall wood treatment added as well as new furniture. It now looks and feels like a brand new house. One recent visitor asked if HGTV's The Property Brothers did the work!
This is your home we are designing.
My job is to walk you through it step-by-step.
Please text or call me directly.
239-595-0205