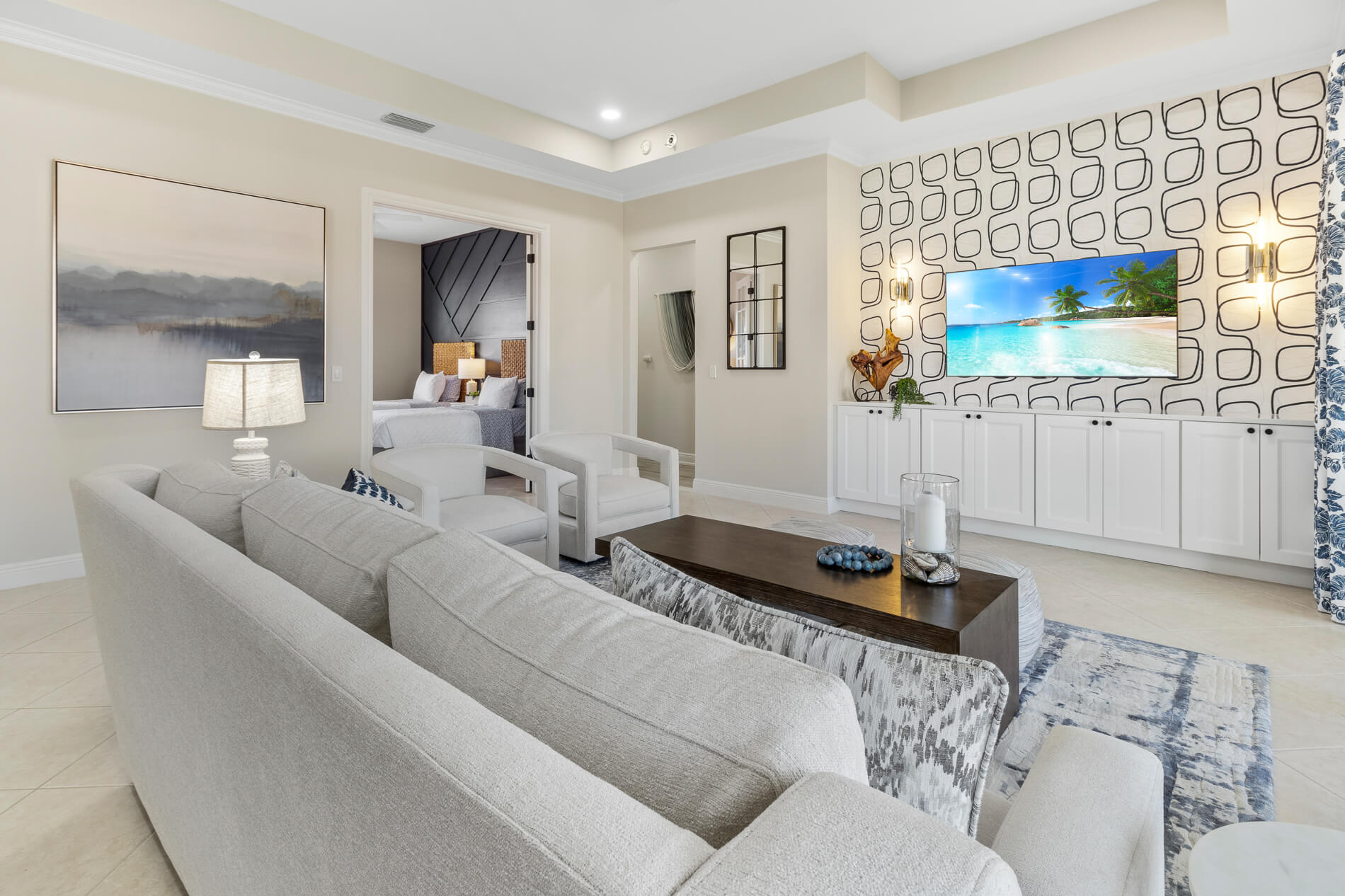 Interior Design Trends in 2024
Revamp those living spaces and get ready to indulge in a fresh wave of interior design trends for 2024! Gone are the days of dull and dreary; it's time to embrace a world of style and comfort. Whether you're a seasoned interior enthusiast or a newbie just dipping your toes in the decorating pool, these upcoming trends are bound to get your creative juices flowing. As we coast into 2024, it's time to spill the beans on the hottest interior design trends that are sizzling, fizzling, or flat-out stunning. From cozy maximalism to tech-savvy home improvements, we're about to dive into the coolest ways to revamp your interiors in 2024. So, whether you're a professional DIY'er or just someone who wants to keep their space Zoom meeting worthy or Instagram-ready, let's dive into the hottest trends coming our way in 2024.
Your home's interior design contributes to the overall happiness you have within it.
This guide will show you to the hottest interior design trends for 2024 and why they matter!
New Paint Color Choices
Reimagined Neutrals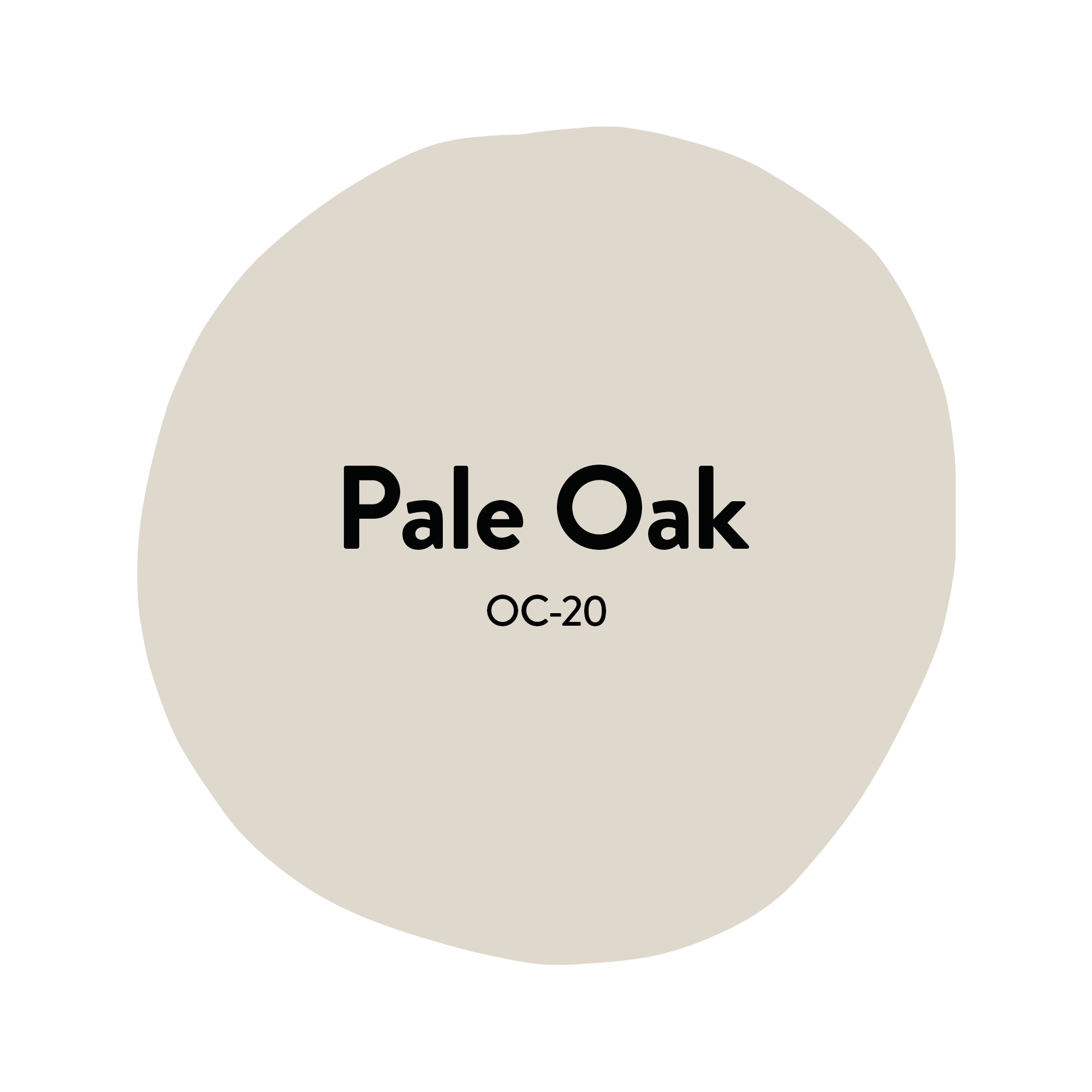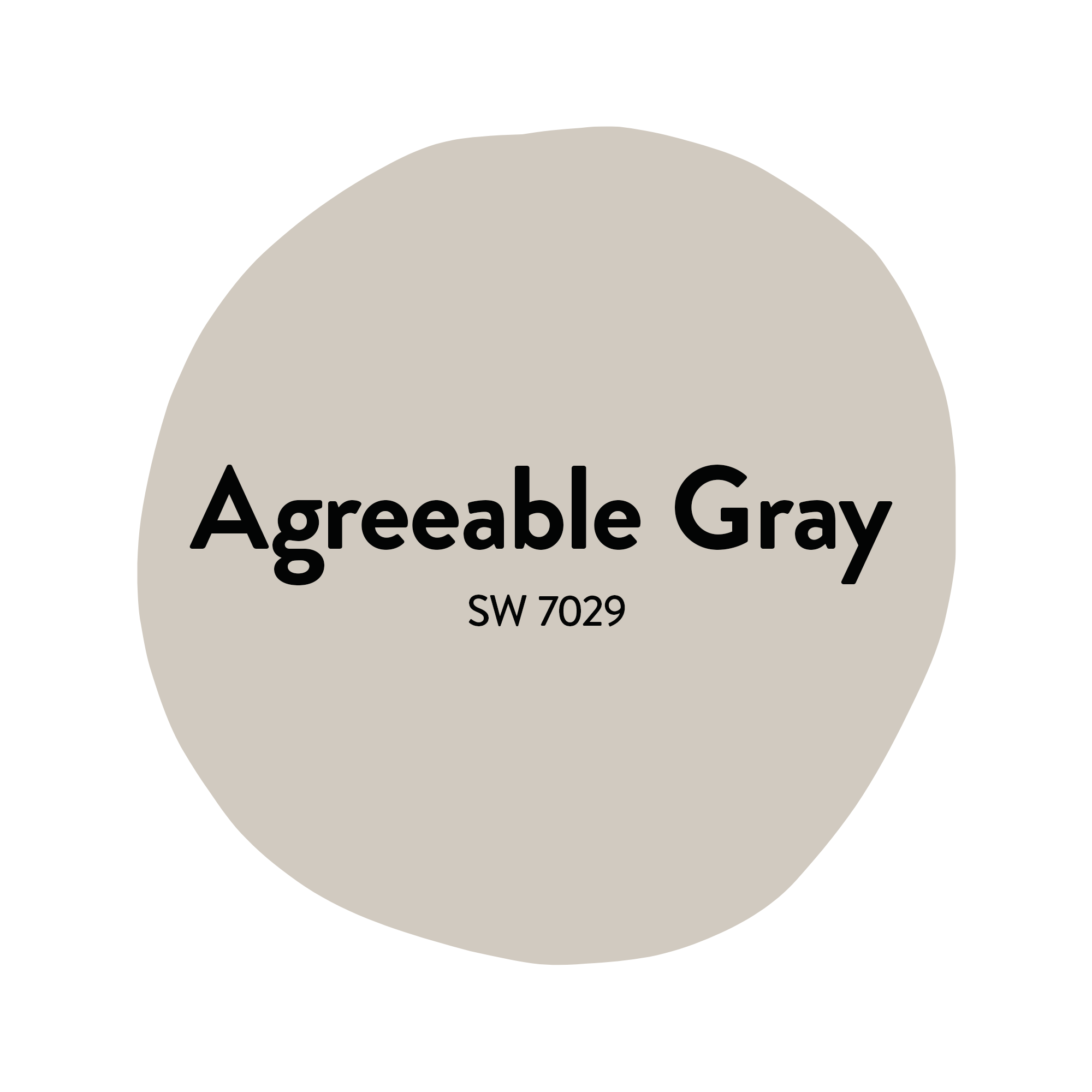 Using updated neutral colors in interior design is a fantastic way to create a timeless, versatile, and sophisticated aesthetic in your living space. Neutrals have long been a staple in interior design, but like any trend, they evolve with time. Updated neutral colors in interior design reflect contemporary tastes and preferences, and they bring a fresh, modern feel to your home. My favorite reimagined neutrals-of-the-moment are Benjamin Moore's Pale Oak (OC 20) and Sherwin Williams' Eider White (SW 7014) and Agreeable Gray (SW 7029). They are all subtle neutrals but bold enough to provide a beautiful contrast with white trim. I love to pair them with Sherwin Williams Iron Ore (SW 7069), Benjamin Moore Hale Navy (HC-154), and Benjamin Moore Blue Nova (825).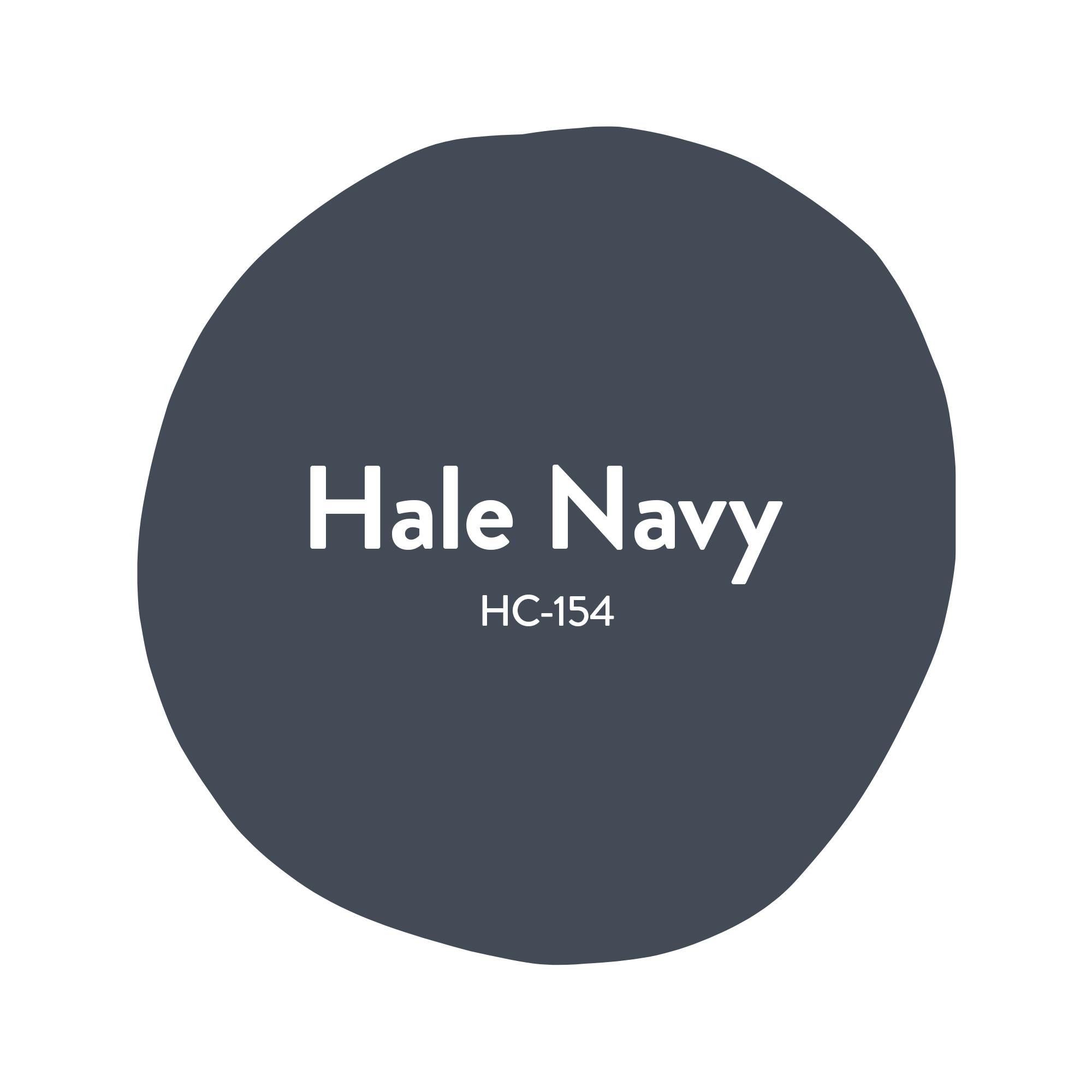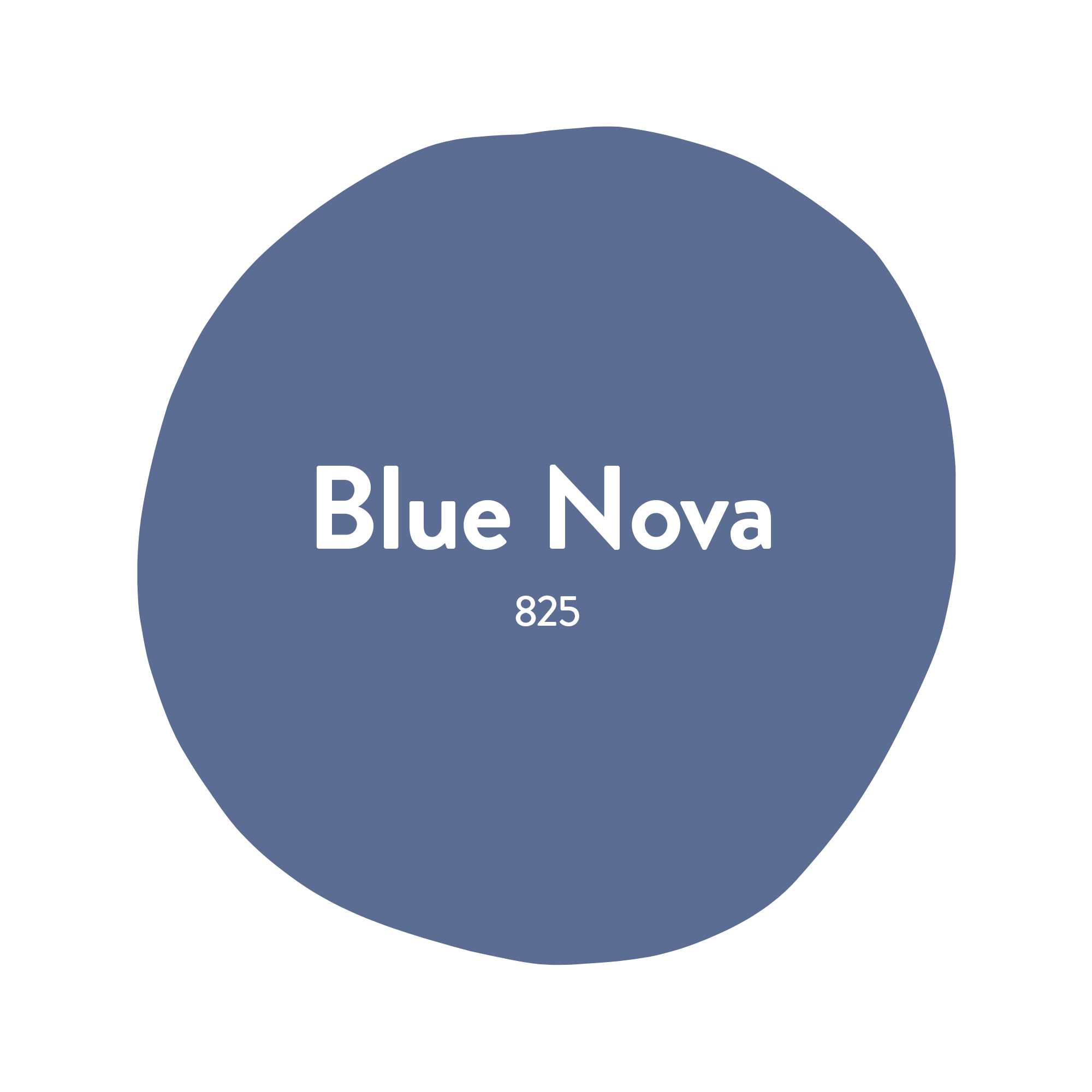 Incorporating updated neutral colors into your interior design doesn't mean sacrificing style or individuality. Instead, it provides a flexible canvas that allows you to be creative while maintaining a sophisticated and timeless look. So, whether you prefer the serene elegance of soft grays or the warmth of earthy tones, updating your neutrals can breathe new life into your living space. What's your favorite reimagined neutral?
Don't Be Afraid to Mix Up Furniture
Eclectic Pairings Highlighting Classic Pieces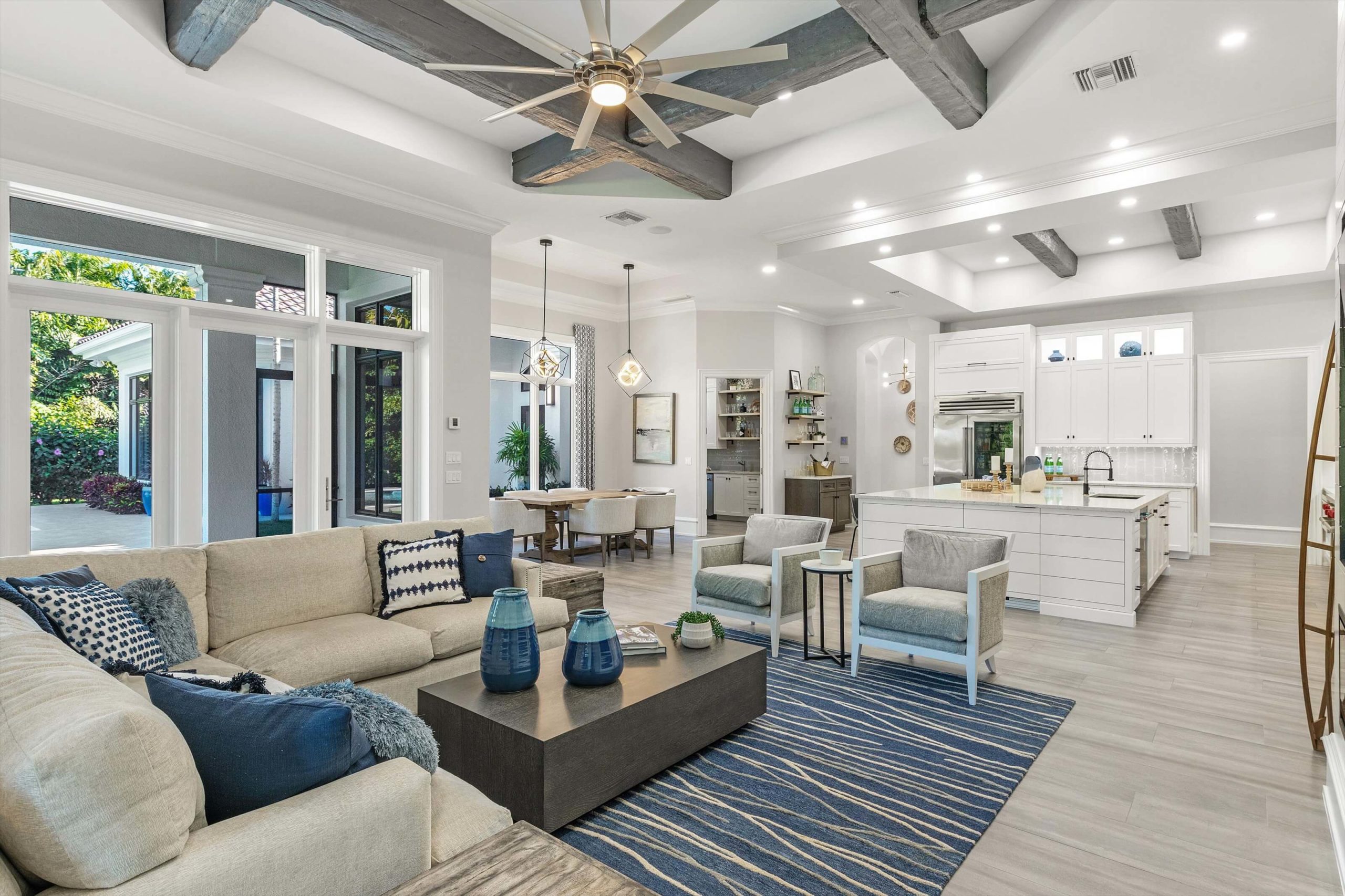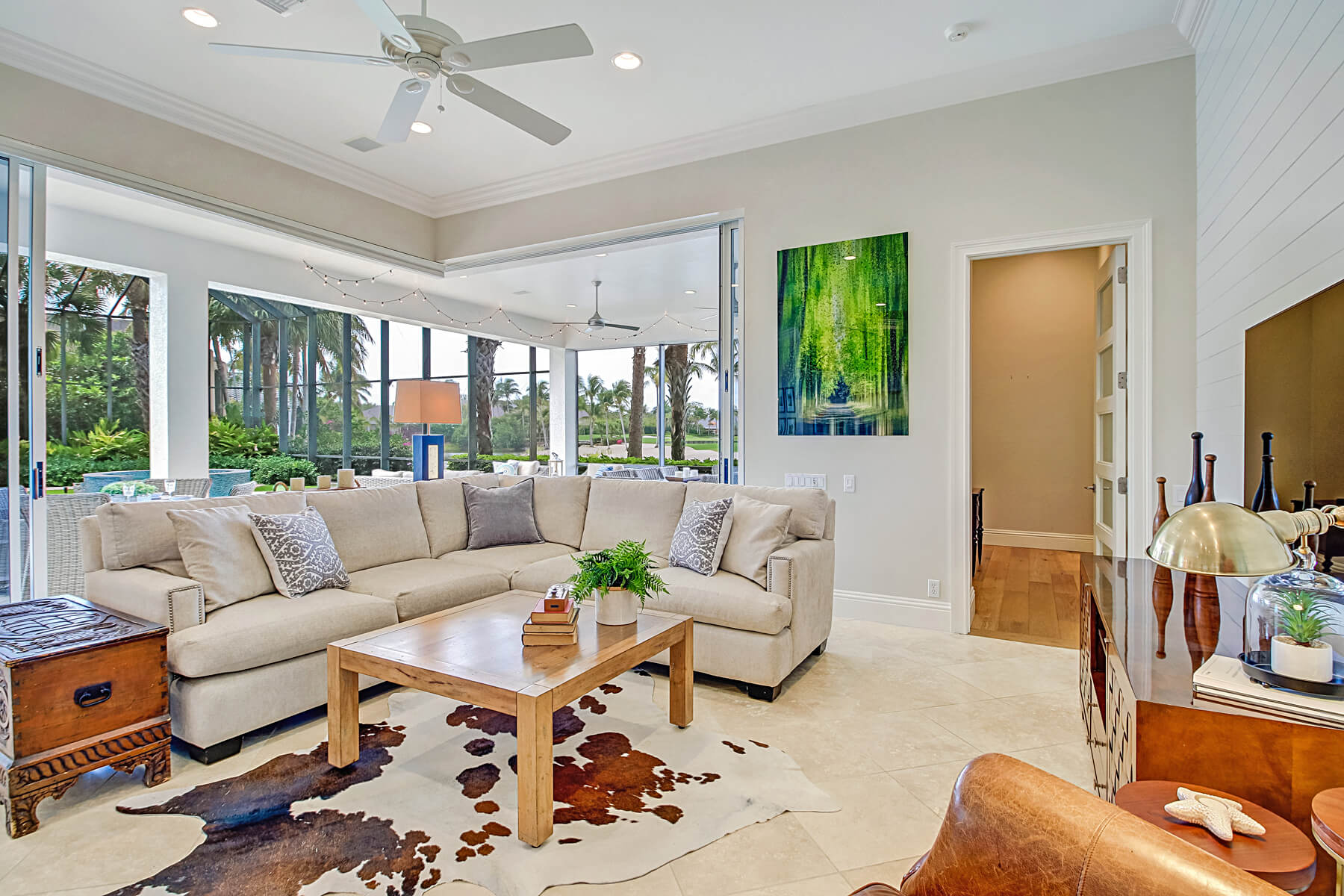 Incorporating classic pieces into an eclectic interior design is a delightful way to merge the past and present, creating a living space that exudes character, personality, and charm. This approach allows you to tell your own design story while enjoying the enduring beauty and quality of classic elements.
Eclectic design allows you to showcase your unique personality and style. By pairing classic pieces with more contemporary or diverse elements, you can create a space that is a true reflection of your tastes and preferences.
Want to create visual Interest? The contrast between classic and eclectic elements can add visual interest and depth to your interior. This juxtaposition creates a dynamic, eye-catching atmosphere that keeps the space from feeling dull or one-dimensional. I think everyone is tired of sterile, all gray interiors that took center stage for a few years. Eclectic pairings will make your home stand out from the crowd and are certainly anything but mundane.
Wainscoting, Textures, & Wallpaper
Accent Walls with a Twist
Go from mundane to marvelous with the simple addition of wallpaper. Who wants to do laundry? You might think twice with a laundry room like this.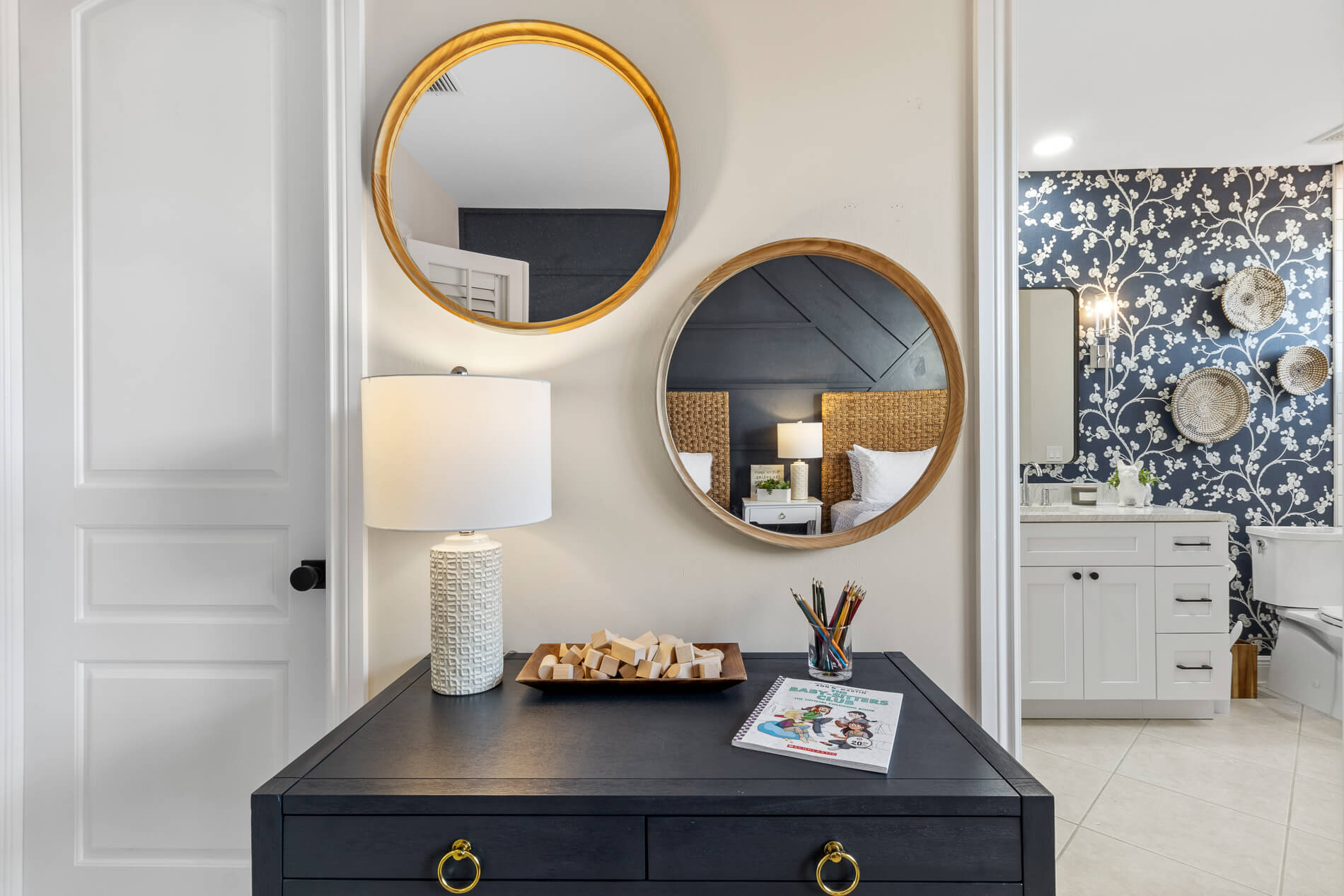 Small bathroom or powder room? Make it really stand out with bold wallpaper.
Think anything but horizontally installed shiplap. Wainscoting and beadboard wall treatments involve adding wooden panels or planks typically to the lower half of a wall. They add a classic, timeless look but also elevate the space creating visual interest on a budget. This option is a great DIY project for anyone with a little bit of experience using a mitre saw and nail gun. The design styles and patterns are limited only by your imagination.
Wallpaper has made a comeback and it's not your grandmother's wallpaper! It is available in an extensive range of patterns, textures, and designs. It can add depth and visual interest to a room, making it an ideal choice for accent walls. Additionally, removable and peel-and-stick wallpapers have become popular for their convenience. It is one of my favorite ways to create a feature all on a budget.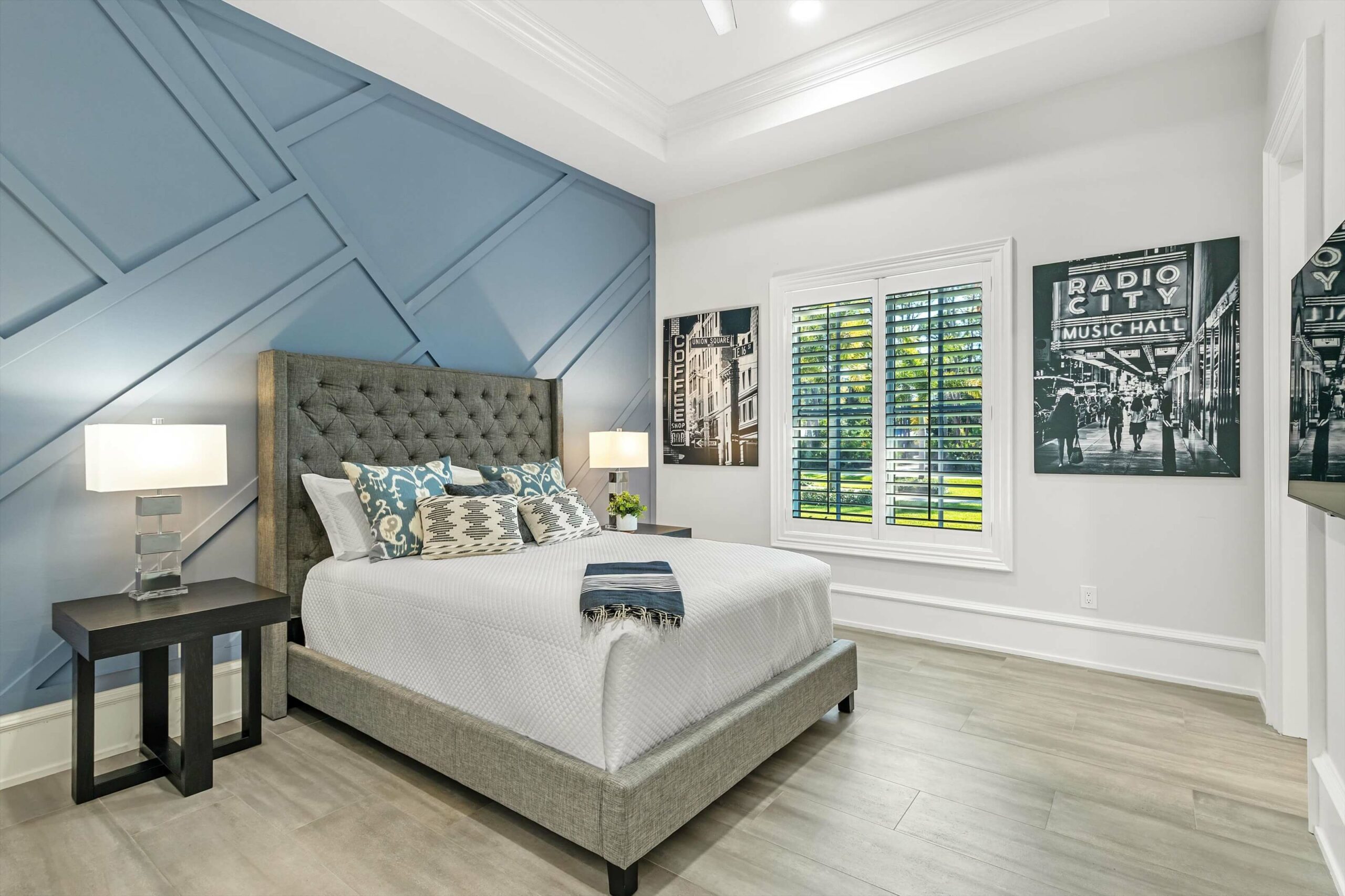 This bedroom went from underwhelming to unbelievable in just a few steps. Adding simple 1 x 2 wood strips in a visually interesting pattern and a pop of color turned this room into a talked about element in this home.
Textured wall panels, made from materials like wood, MDF, or gypsum, add depth and dimension to your walls. They come in various patterns and can be painted or left natural to create a focal point.
Unexpected Visuals
Surprise Design Elements
Adding a Murphy door to a house is a creative way to incorporate hidden storage or secret passages into your home. I recently added one to a storage area that was visible from the main living room. It was a unique way to camouflage the entry and still maintain functionality.
Next up on my design list is adding doors that are mounted with heavy duty drawer slides. I'm using this type of door to downplay the entrance to a master closet. Check back for photos and follow me on Facebook and Instagram to see Reels of these projects and more.
Lighting can make or break a room. Think about that. How do you feel walking into a room with more yellow light or bright white light? What about harsh fluorescent lighting versus dimmable LED? Lighting can have a significant impact on a living space in terms of both functionality and aesthetics. The type of lighting used can set the mood and atmosphere of a room. Soft, warm lighting can create a cozy and intimate ambiance, while bright, cool lighting can make a space feel more energetic and lively. Another favorite surprise design element is toe kick lighting on a sensor and under cabinet lighting. I love using toe kick lighting in bathrooms. It's perfect for middle of the night visits without the harsh light or bumping into walls in the dark.
No More Sterile Kitchens
Fun Cabinetry Hues and Door Profiles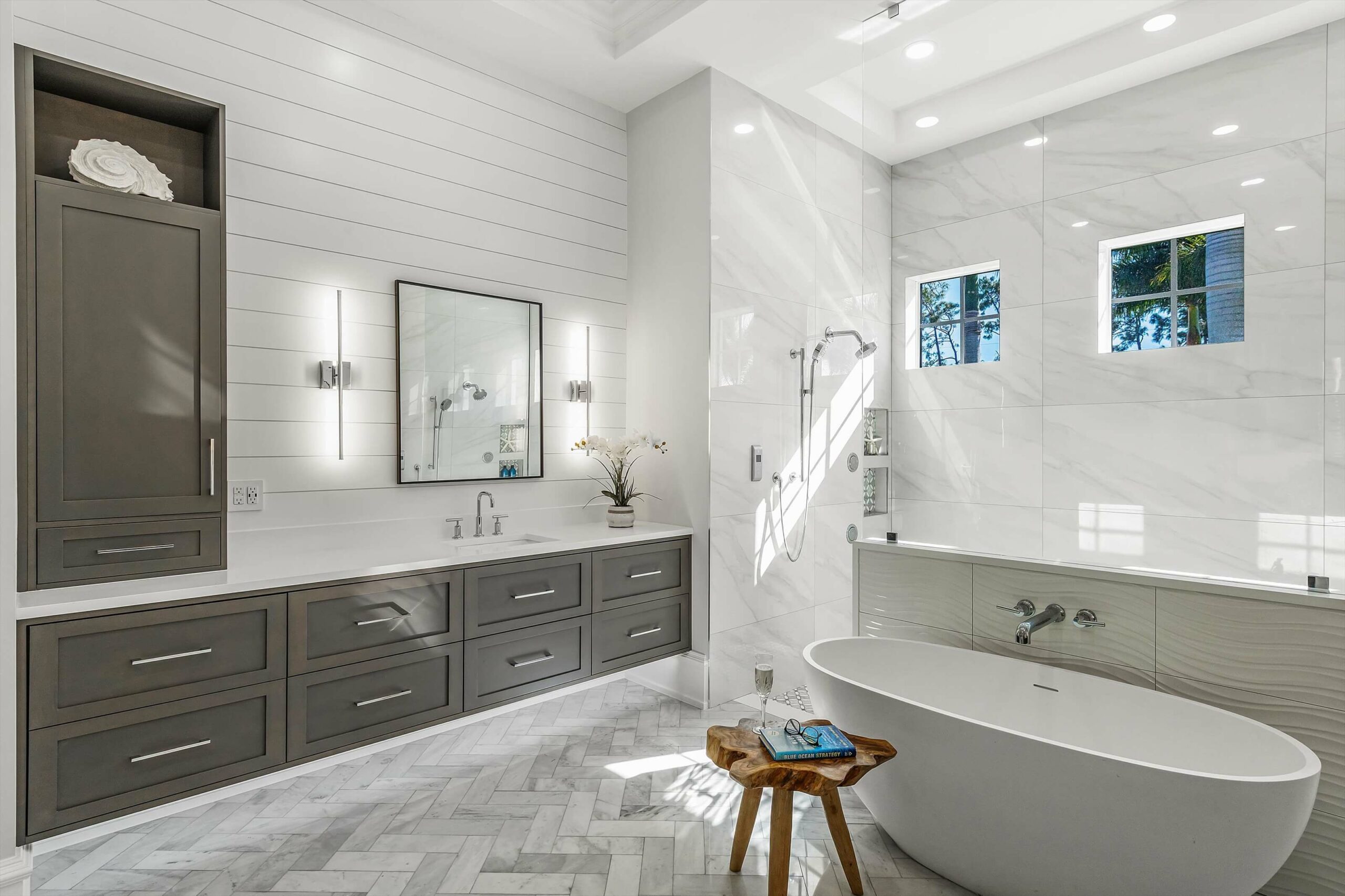 Custom floating cabinetry in a modern shaker style finished in gray gel stain adds contrast to this master bathroom, combining classic elements with modern.
This reimagined kitchen paired white shaker cabinetry with matte black hardware and fluted backsplash tile in a mid-blue tone. An easy way to add visual interest with color and texture.
Contemporary styles with clean lines, sleek materials, and a minimalist aesthetic are in demand. Let's take a break from the raised panel cabinetry and glazed finishes that are in most homes built sub 2015. Think updated skinny shaker, flat panel and hidden hinges with reimagined neutral color palettes. Add pops of color in a contrasting island, appliances or backsplash tile. Visual interest with bold and quirky hardware will make your space unique to your personality and design aesthetic.
Better Home Functionality
Tech Tools & Smart Devices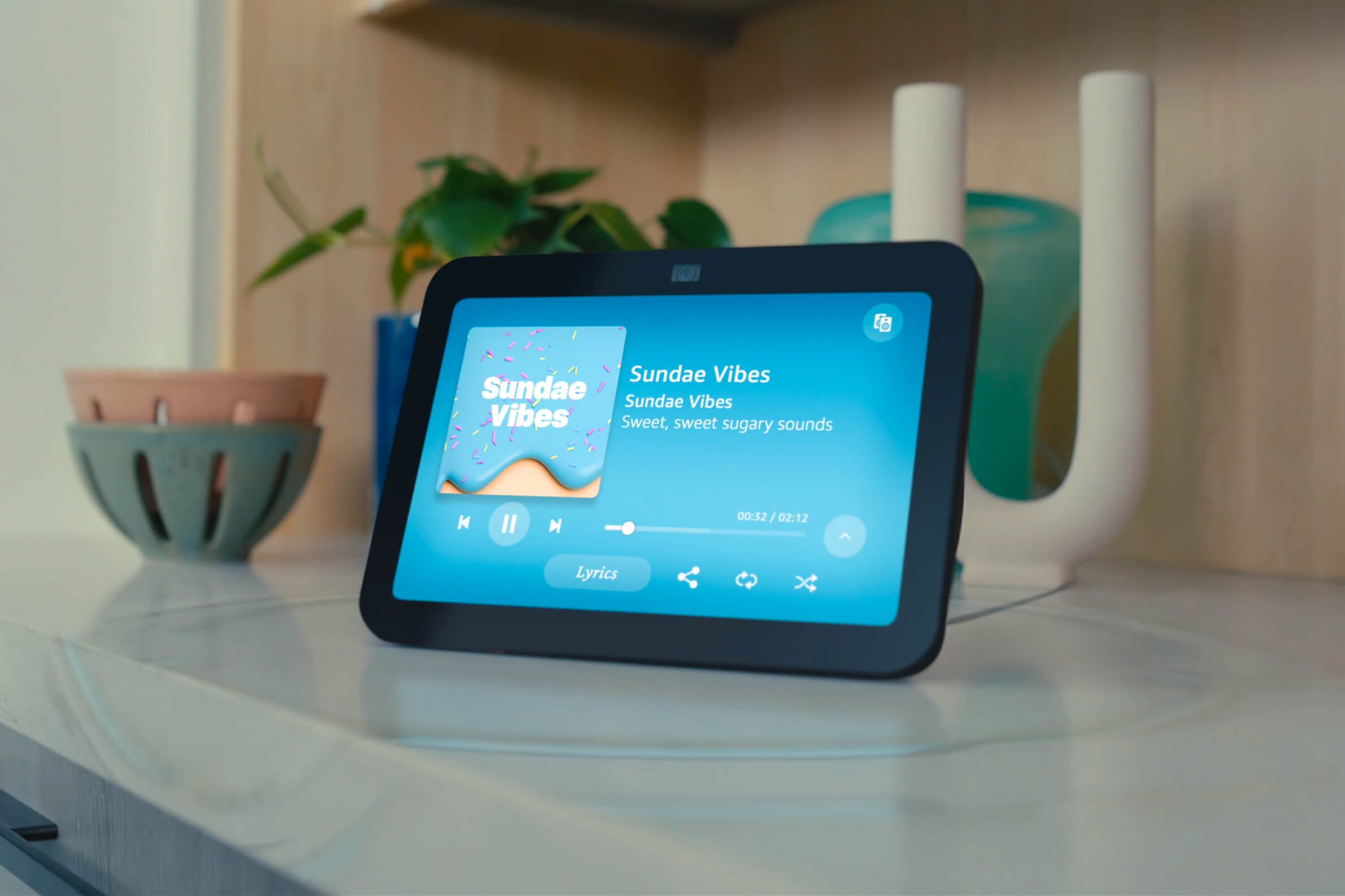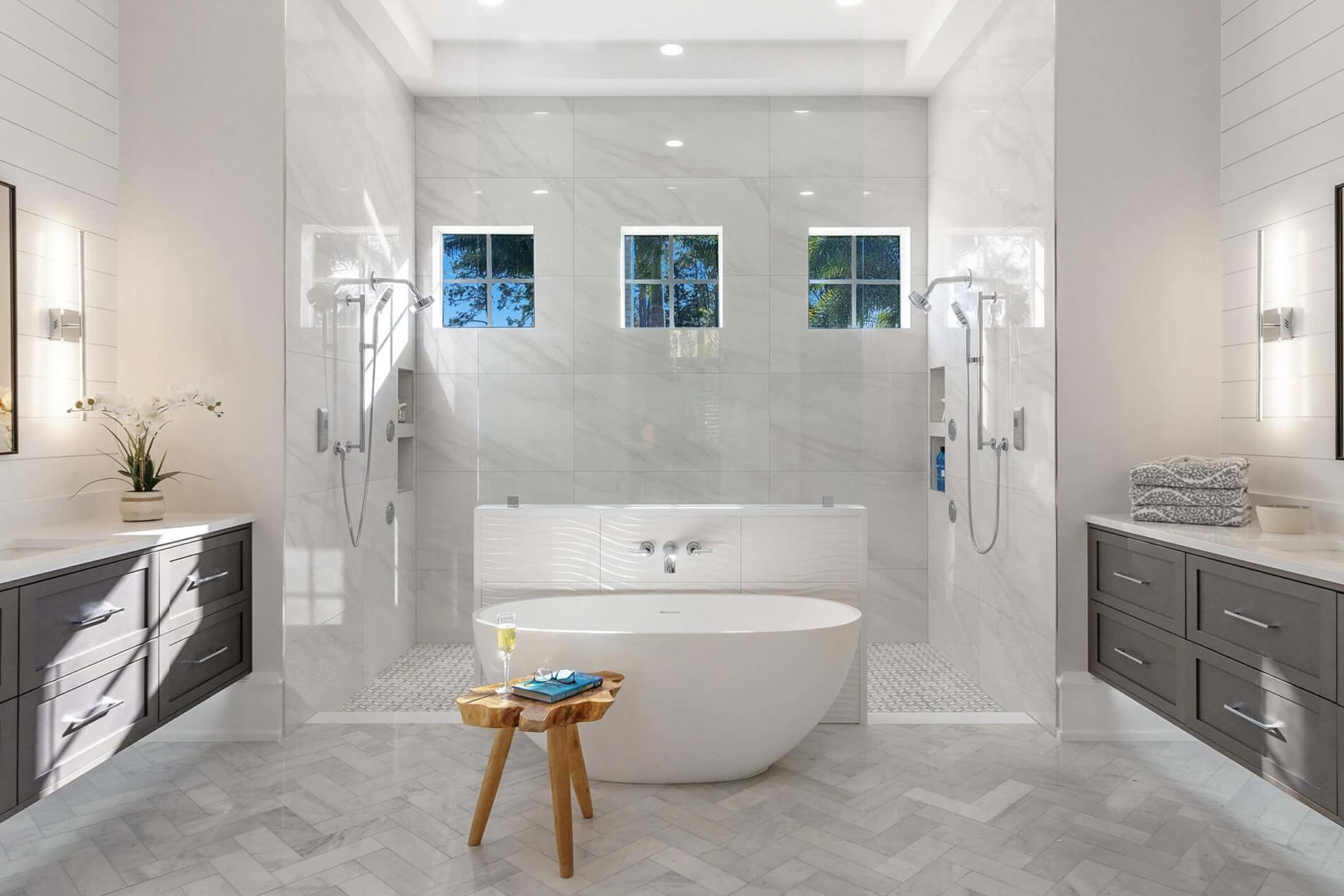 The integration of smart technology in your home isn't just about keeping up with trends, but it's also a feature home buyers look for and expect!
There's many ways to do it now with Wi-Fi-connected appliances, touch-less faucets, luxury shower experiences, programable lights, immersive sound systems and more – which can all controlled by voice assistants like Amazon Alexa or Google Assistant.
Some of my favorite smart home tech:
From having your home automatically shut down when you go to bed or setting up for family game night, this is all possible thanks to smart home technology.
Looking for more on smart home technology? Check out my guide Selling a Home with Smart Home Devices
A Spot That Inspires
Elevated Work Spaces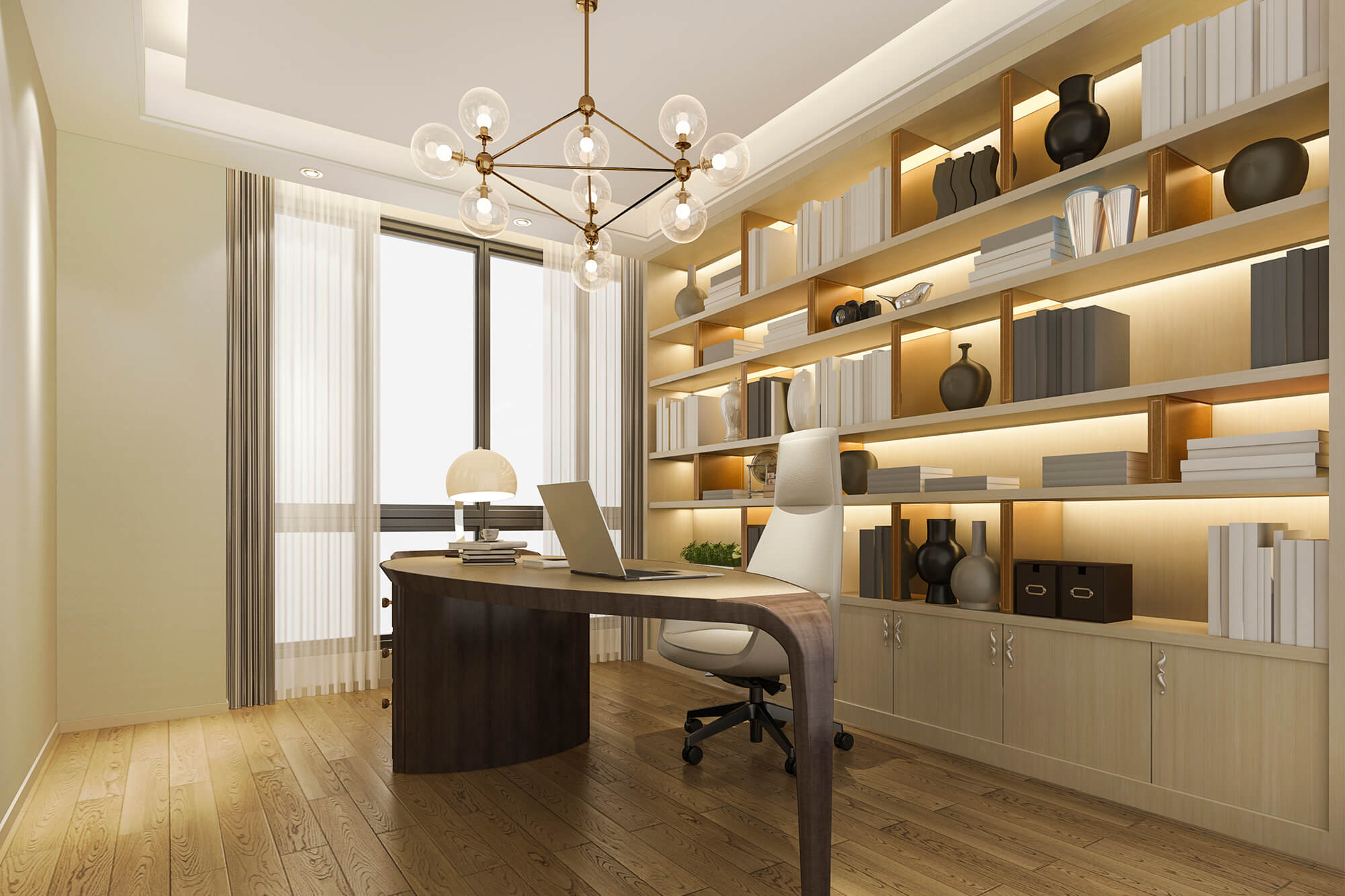 In a world where remote work and virtual meetings have become the norm, having a Zoom-worthy and Instagram-ready office is more important than ever. Your home office should not only be a functional workspace but also a visually pleasing backdrop for video calls and social media posts. Whether you're a seasoned pro or just getting started, here are some top tips and trends to transform your home office into a stylish and photogenic sanctuary that will make your colleagues jealous and your followers hit that "like" button. Let's dive into the world of interior design for the ultimate virtual workspace.
Here are some of my favorites for organizing a workspace, while also making it more functional: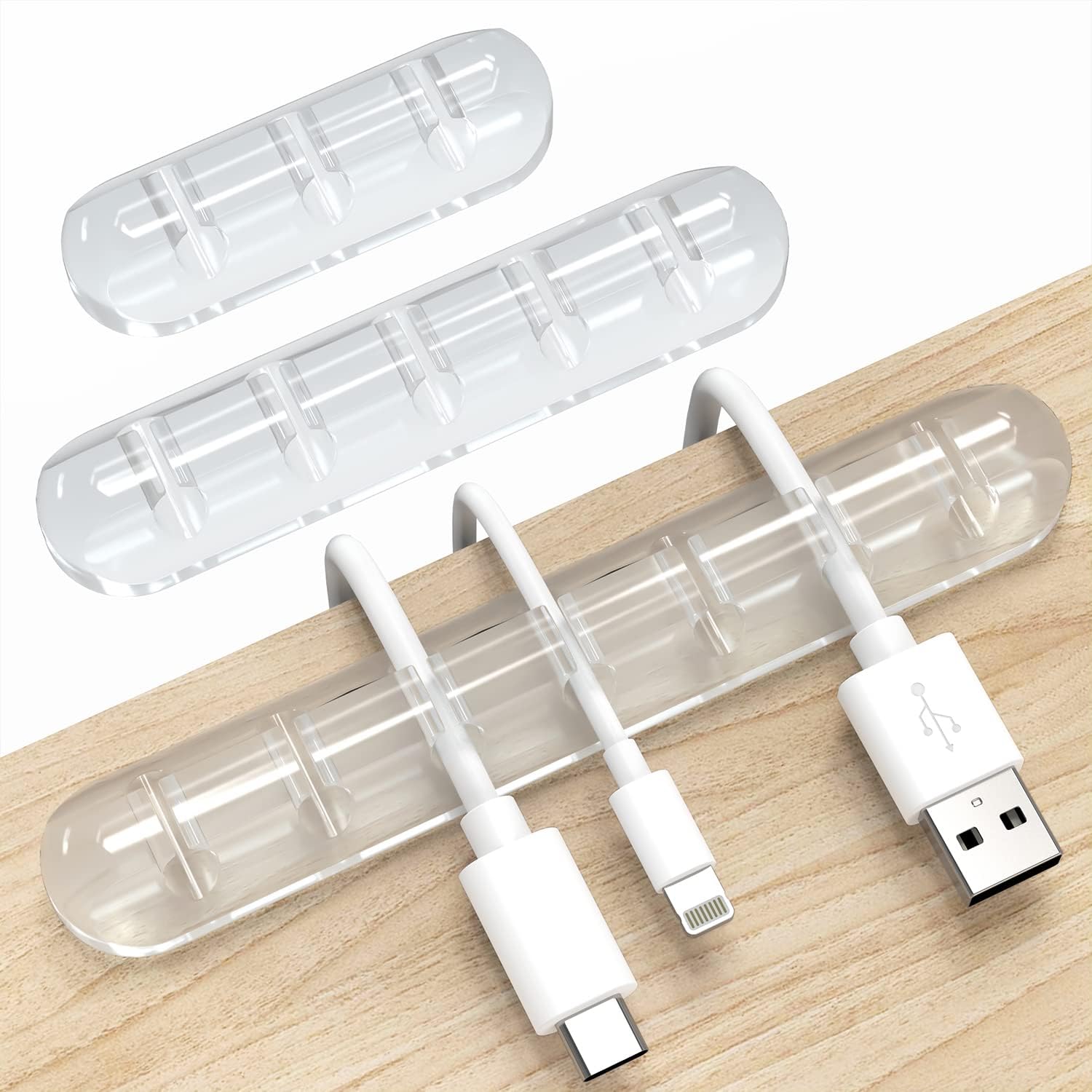 Keep your cables nice and tidy for a more refined feeling space.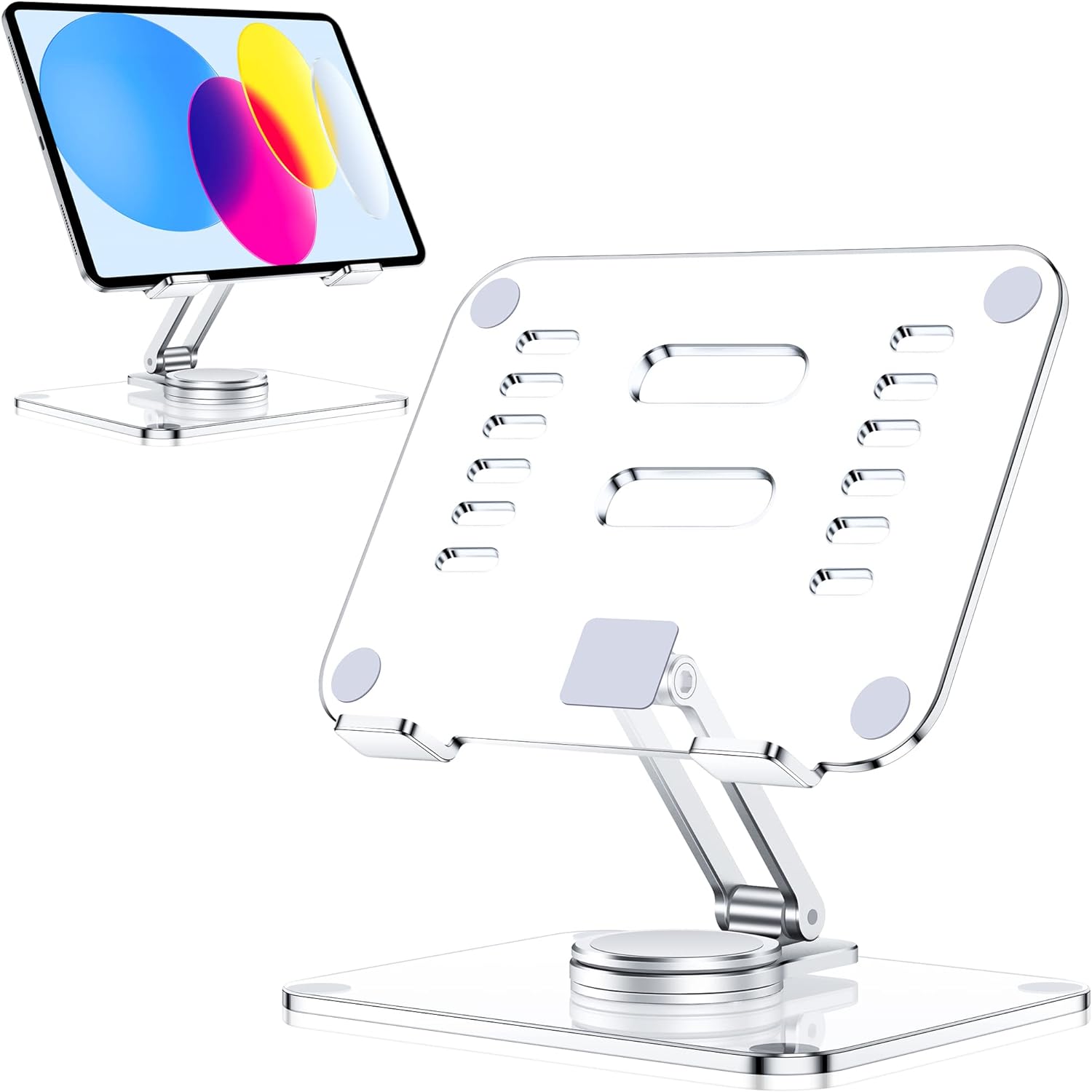 A good iPad stand can help with ergonomics and good posture while looking great.
Propping your phone off of the desk helps you keep focused while being able to glance at notifications.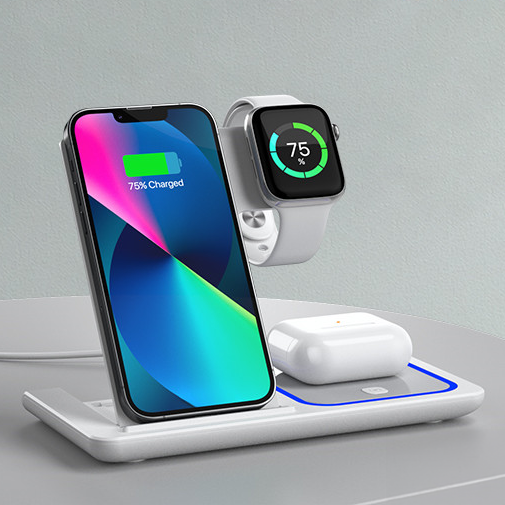 Alternative to a phone stand, a charging station able to also accommodate your watch and earbuds.
Lighting up your face will dramatically improve your webcam and look when on Zoom.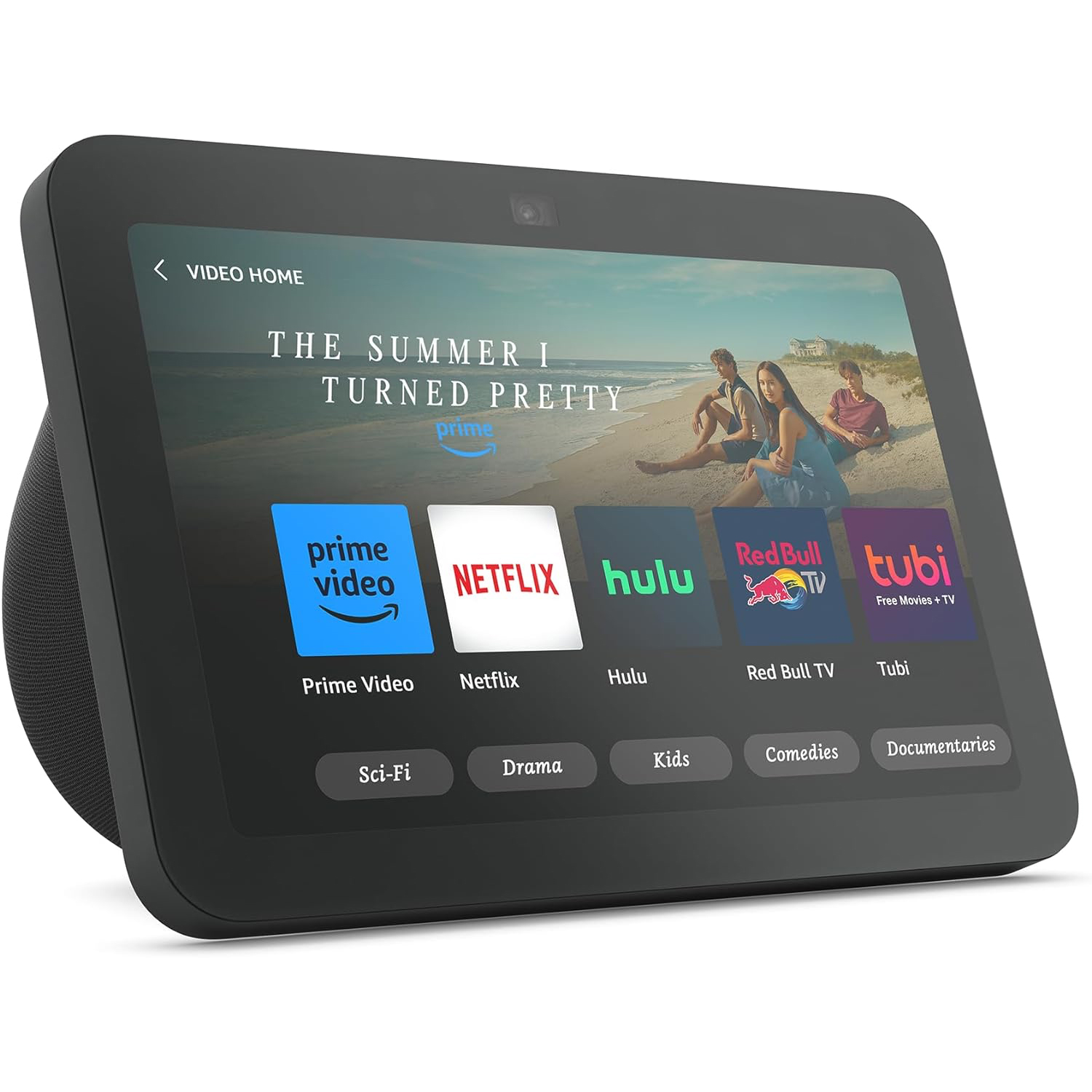 A great way to view what's coming up on your calendar, control smart lighting, and video chat family at your desk.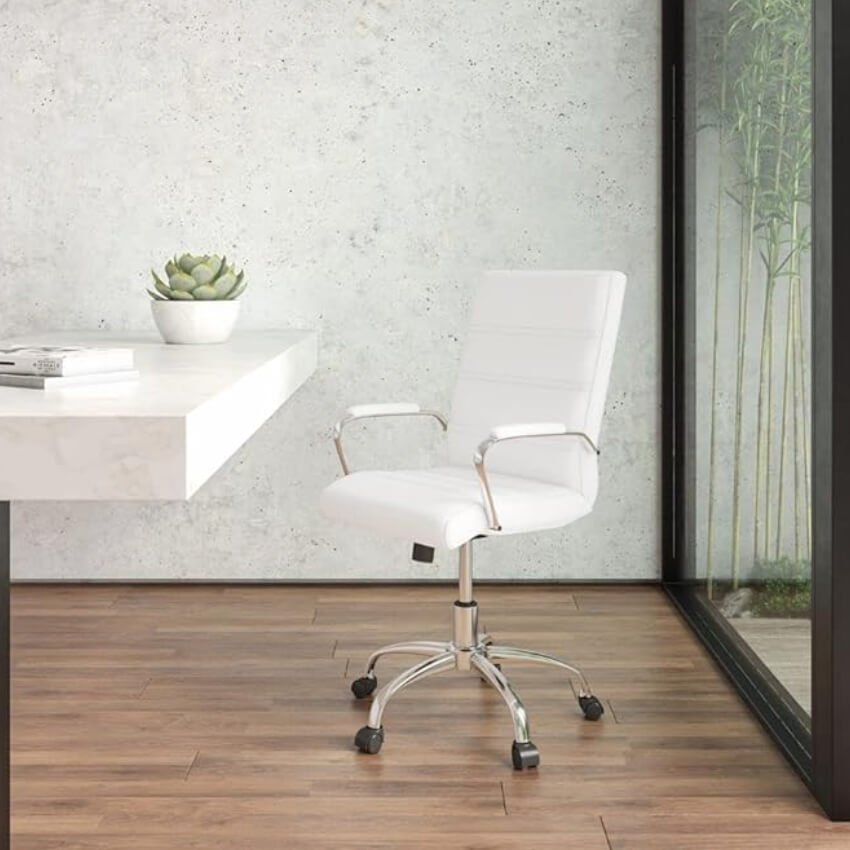 Give your office a focal point with a beautiful chair that's also comfy enough to get your work done in.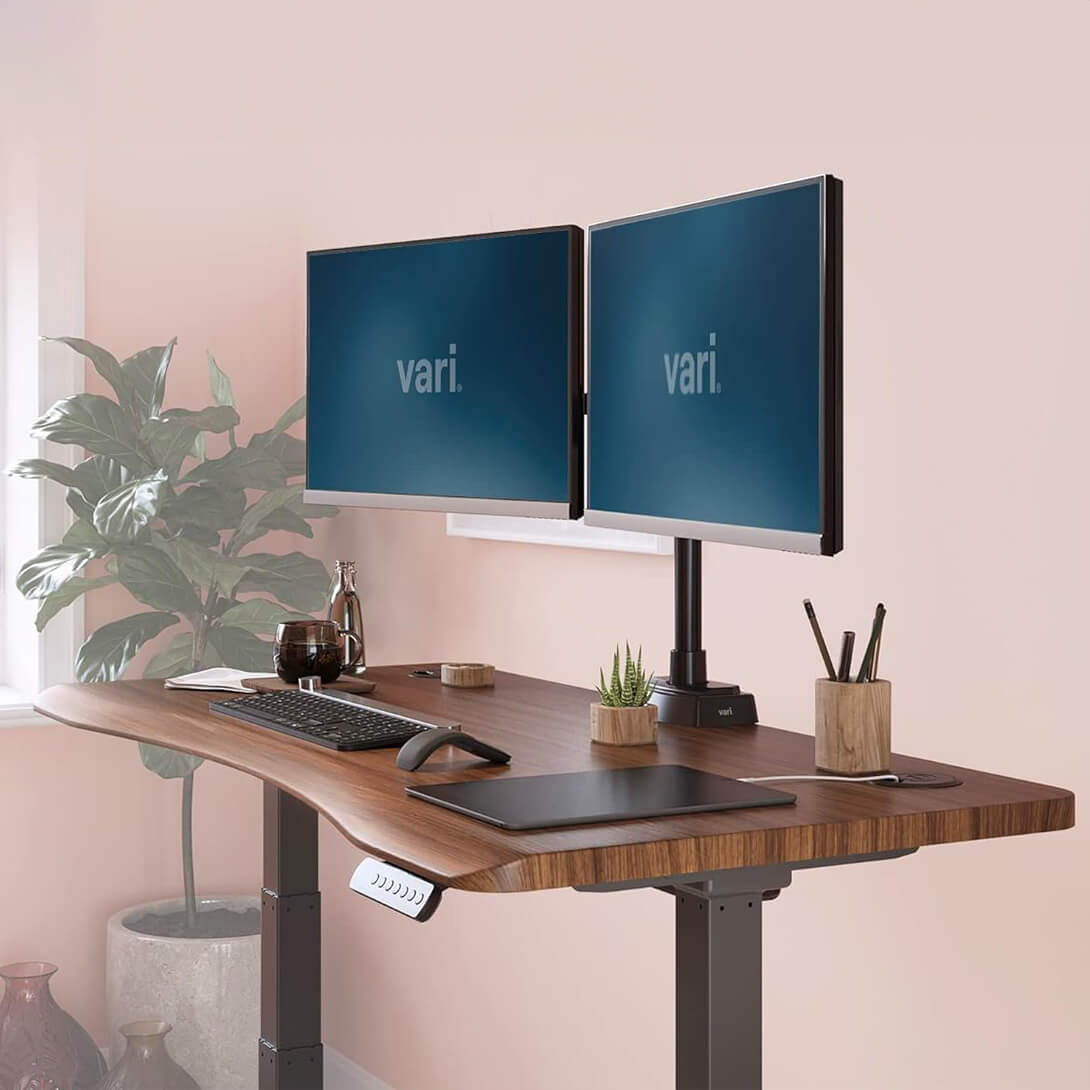 A standing desk comes with increased benefits of better posture, reduced back pain, and more productivity.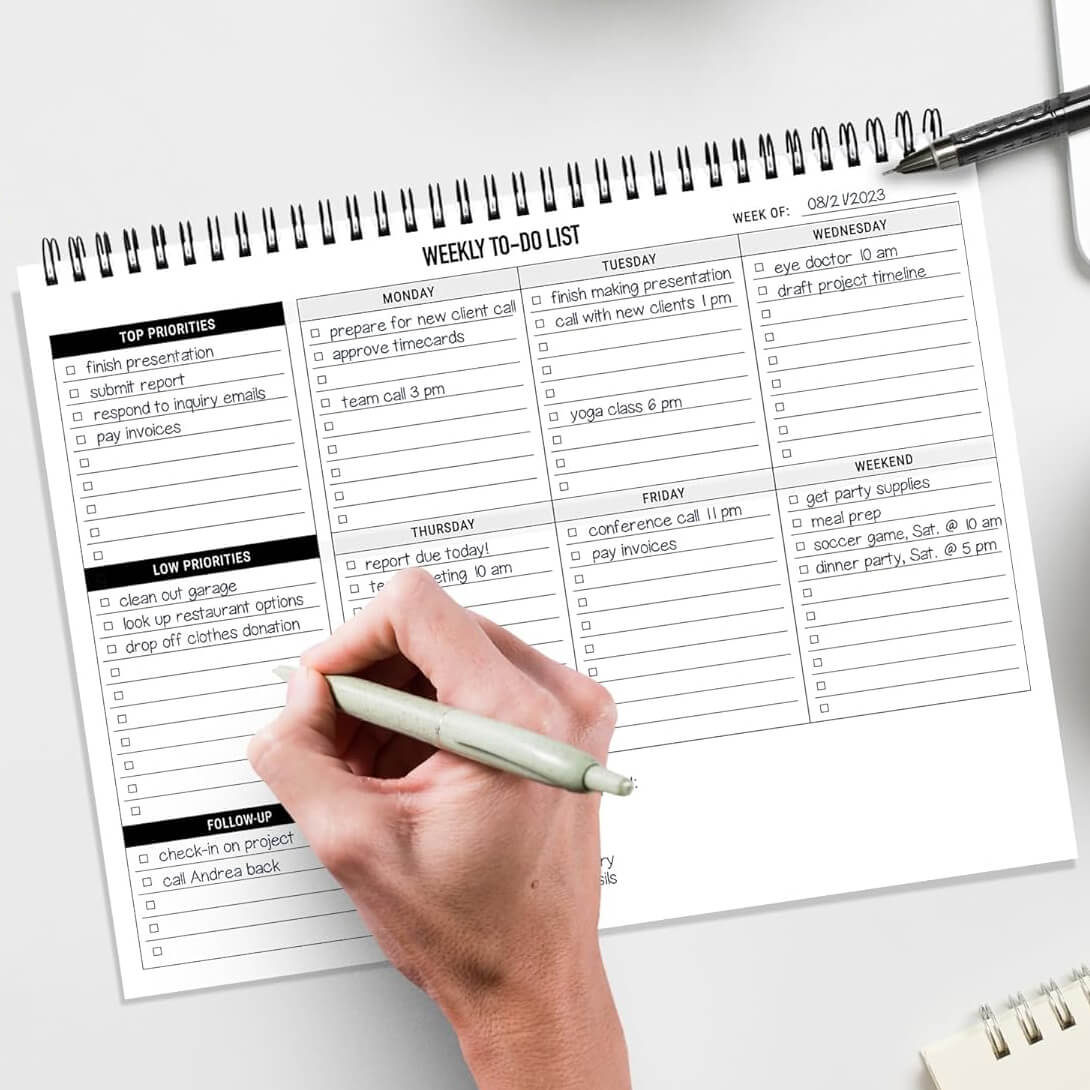 A weekly planner filled out and visible on your desk helps you stay on track while keeping you motivated.
Choosing the right trends depends on your style, budget, and the function of the space. Experimenting with different materials, colors, and textures can help you achieve the desired look and ambiance for your interior design project. Remember not all design trends are here to stay.
Although I do think the ones I discussed are here to stay long term. It's important to mix trends with classic elements so your space will be timeless and trendy at the same time. Have fun with your home. When you walk in after a busy day your home should be your retreat, your place to relax, your place to take a deep breath and enjoy.
What do you think? I'd love to hear about any trends or classic design elements you'd like to incorporate into your home.
FTC Disclosure: Some links above are affiliate links. At no cost to you I may earn a small commission on purchases made via my links.
Photo credit: All Interior Design Photos by Sonja Pound and Product Photos by their listings unless otherwise noted.