Think Naples is all about fine dining, art galleries and high-end shopping? You are partially right. But there is another side to Naples that is worth a look. There are so many events and activities that are sure to make you laugh and feel the adrenaline rush of experiencing something quirky and unexpected. Here are some adventure sports activities in Naples.
Swampbuggy Races
I don't even know where to begin, other than by saying, you need to go to at least one Swamp Buggy Race. It is old-fashioned, simple fun surrounded by people that are genuinely having a great time and excitedly supporting the racers. You will likely laugh more than you have in a long time. I don't mean Kevin Hart kind of laughing, but good times, family fun laughing. Basically, people race around a swamp in converted Jeeps and customized "buggys". Sometimes they complete the course, other times they get stuck and have to be pulled out of the mud. If they choose a path that is well used, they will often sink deeper and deeper into the mud. It's not uncommon for drivers to be sitting in mud up to their shoulders. They race six types of vehicles;
Pro-modified
Jeeps
4-Cycle
Air Cooled
6 Cylinder
V8 Sportsmen
Races
 are held at Florida Sports Park, located 12 miles from downtown Naples. It is a non-profit that was originally meant to raise awareness for Naples and Collier County. Each year they donate thousands of dollars as a result of the family friendly events held at the park. When you go, leave your heels at home. If you have boots and a cowboy hat, this would be the perfect place to wear them. Prepare for some country fun, including gator bites and other Southern-style food. 
They also organize an annual Swamp Buggy Parade that travels down Tamiami Trail, beginning at Coastland Mall and wrapping up on Third Street South. Spectators line the entire route, cheering and dancing. Many of the participants toss candy and goodies to kids, making this event kid-approved!
Read more about their events by going to their Facebook page 
here
.
Airboating in the Everglades
I took a 45 minute tour with Corey Billie's Airboat Rides. The owner, Corey, is a Florida native, raised on a Seminole camp in Ochopee. If you see him, make sure to ask him questions about the Everglades and his heritage. You won't find a better source of history than Corey. Once you are onboard your airboat, buckle up for an exciting tour. Each boat seats 10 people. The tour glides through a 200-acre preserve. Our guide pointed out many different bird species including Blue Herons, Egrets, Kingfishers and Ospreys. We also saw alligators, lizards, turtles and more. He zigzagged around the Everglades, through narrow waterways, under overgrown trees and then back to wide-open waters where he did donuts in the water. The kids on the tour loved it! He told us stories of old Florida, and cracked a few jokes. One included a spider dangling from above. That wasn't his most popular joke – especially among the women on board.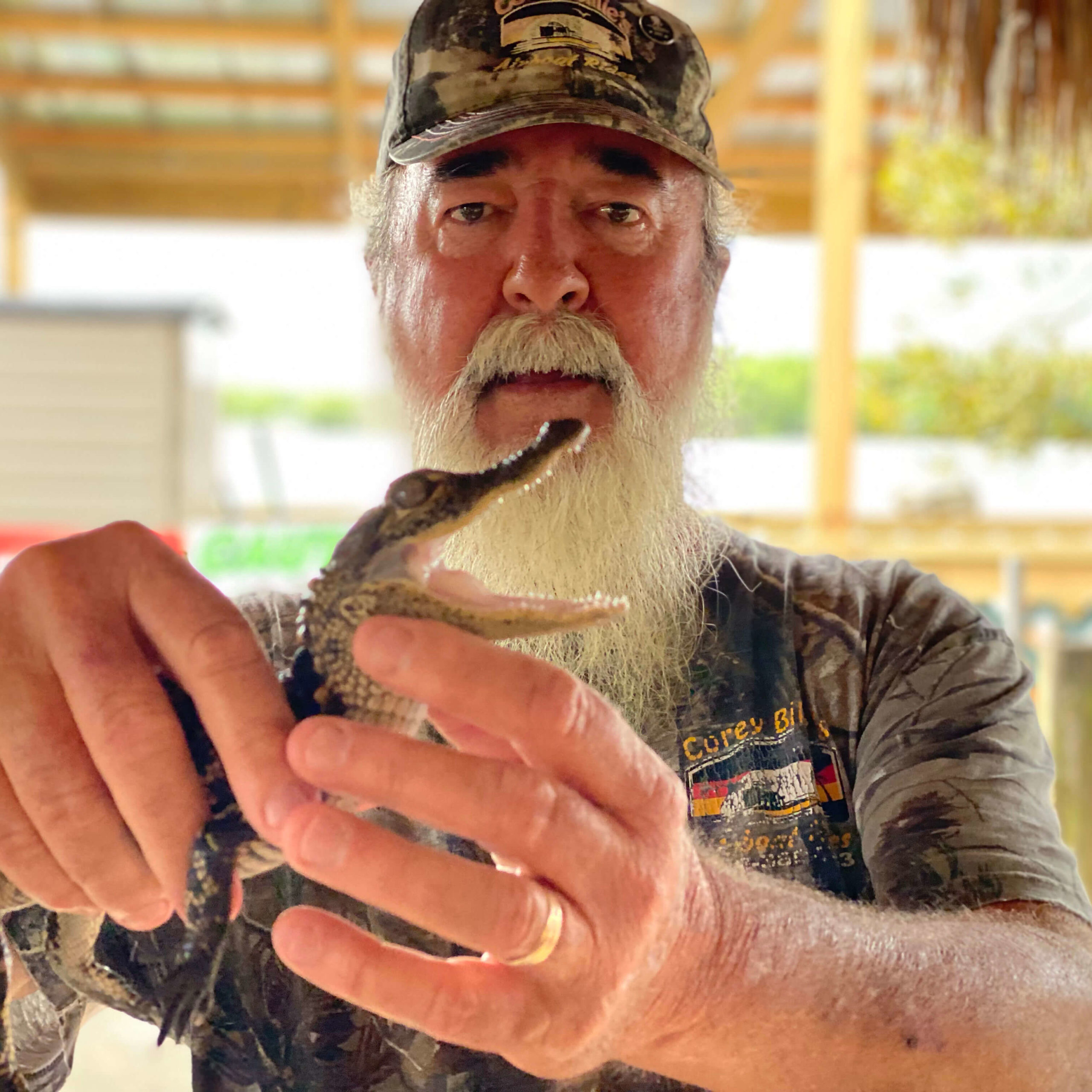 Before you go, make sure to pack suntan lotion, a hat and sunglasses. Big, floppy hats don't work. You will loose them the second your pull away from the dock. Even baseball caps are tough. I had to hold mine on my head most of the ride. You likely won't get wet, except your feet slightly. I wore flip flops and was fine.
You can read more about Corey Billie's Airboat Rides on their website – https://cbairboatrides.com/
Jet Boating
Head to Tin City's Pure Florida for all things water related. Pure Florida offers fishing, sunset and sightseeing tours, boat rentals, eco and dolphin tours, jet ski rentals and jet boat thrill rides. I recently went on a jet boat ride and had such a great time. I went with a few adults and a group of kids. We were all laughing the entire time. You will get wet. Not water park wet, but be prepared. Your hat likely won't make the entire trip. And, taking photos isn't really something you can do safely. When you check-in, the captain will offer you a plastic bag for your phone and any other items you do not want to get wet. Use it. They will get wet. Put on suntan lotion and strap in for, "360-degree adrenaline rush turns, reach speeds in excess of 35 miles per hour and live the experience of a lifetime", as described by Pure Florida. This is a great afternoon of fun for locals and visitors. When you are finished, you have many options in Tin City for lunch and a drink. For more information, go to Pure Florida's website here.
While Naples is perhaps best known for high-end shopping, fine dining and beautiful beaches, there is another side to Naples worth exploring. Some of them are a bit off the path and likely not something you would think of doing. But, with a bit of research, you can enjoy so many adventures in the Naples area. If you know of someone visiting Naples, share this post with them. What's your favorite activity in Naples?