Prior to listing a home, I meet with the owners and suggest any changes that could make their home more desirable to potential buyers. Some changes can help the home sell not only faster, but potentially for more money. I am 100% honest, using my background in design to help each customer. Here are some of the items I assist with;
Supervise cleaning company
Schedule and supervise contractors
Recommend small changes
Declutter
Depersonalize
Stage
I know what buyers are looking for. I know what makes buyers feel welcome when walking into a home. It's my goal to help each of my sellers make their home more appealing to buyers and to maximize their return. Below is a sampling of before and after photos from some recent listings.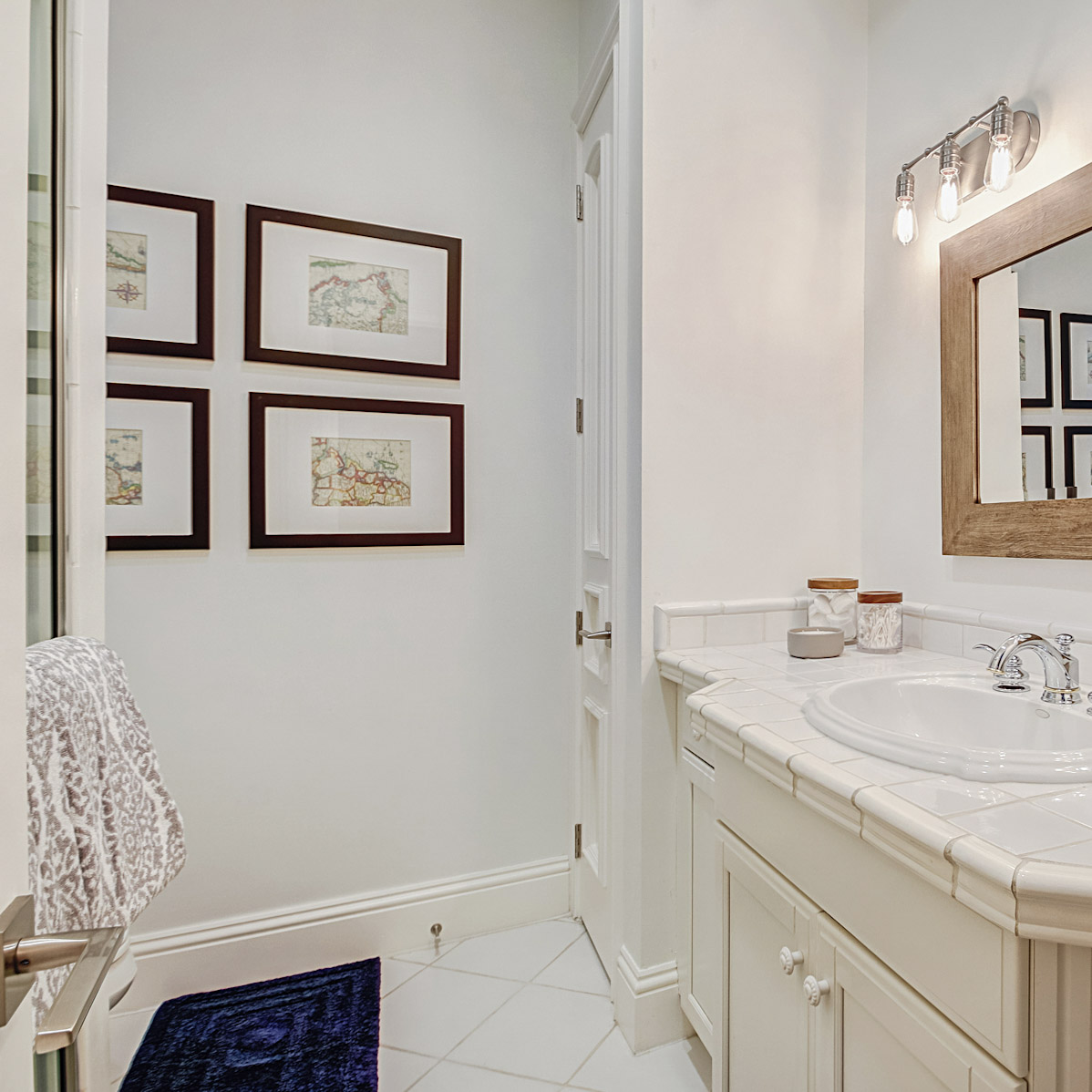 This estate home in Grey Oaks underwent a major renovation prior to listing. This bathroom went from a twenty year old, dated space to a modern, visually appealing bathroom that rivals those in an upscale resort. The bedroom was decluttered and had a designer wall wood treatment added as well as new furniture. It now looks and feels like a brand new house. One recent visitor asked if HGTV's The Property Brothers did the work!
This single family home in a sought after 55+ community was purchased with the intention to renovate and sell. I spent two months with the buyers choosing paint, tile, quartz and more to complete this project. Once staged and listed, this home quickly sold to a cash buyer, after receiving multiple offers.
This adorable Golden Gates Estate home just needed a little TLC. The owner was no longer living at the property, so I was given the go-ahead to declutter, organize and stage. After days of work, the home had a complete interior makeover. Once on the market, it was under contract in just 14 days for full asking price!
This is your life we are moving.
My job is to walk you through it step-by-step.
Please text or call me directly.
239-595-0205
The most important job of a professional agent is to find a buyer for your property. See my Proven Sales Plan for a sample of how I do just that. My goal is to sell your home quickly and for the highest return on your investment.
Related Content: Proven Sales Plan