Buying or selling a home is not like buying a car. Often, when buying a car, we are assigned the next salesperson available. You take a test drive, talk about numbers and the deal is done. Not so fast in real estate. You do not have to settle for the first agent you are referred to. Whether it's a result of walking into an agency and you meet the next agent on the list. Or, you are referred by a family member. According to floridarealtors.org, 34% of all Florida buyers found their agent through a friend, neighbor or relative. A word of caution. Not all agents are created equal. And, this relationship should be long-term. Make sure your personalities, styles and goals match. A little work up front can save you a lot of headache later.
Who You Hire Matters
Hiring the right real estate agent can be the difference between buying your dream home or ending up incredibly frustrated and without the home you wanted. It all begins when you hire the right agent. But, how do you know if an agent is the right agent? Do you choose a real estate agent from an ad in a magazine or because they have a sign on someone's lawn? So often I hear stories from customers that have worked with agents and had a less than stellar experience. Buying and selling a home is likely the largest financial decision you will ever make. A recently released study found that 60% of buyers only interviewed one agent.¹ You have options, and the first agent might not be the best agent, according to your needs. Here are some suggestions to help you hire the right agent and reasons why you should work with a qualified Realtor®.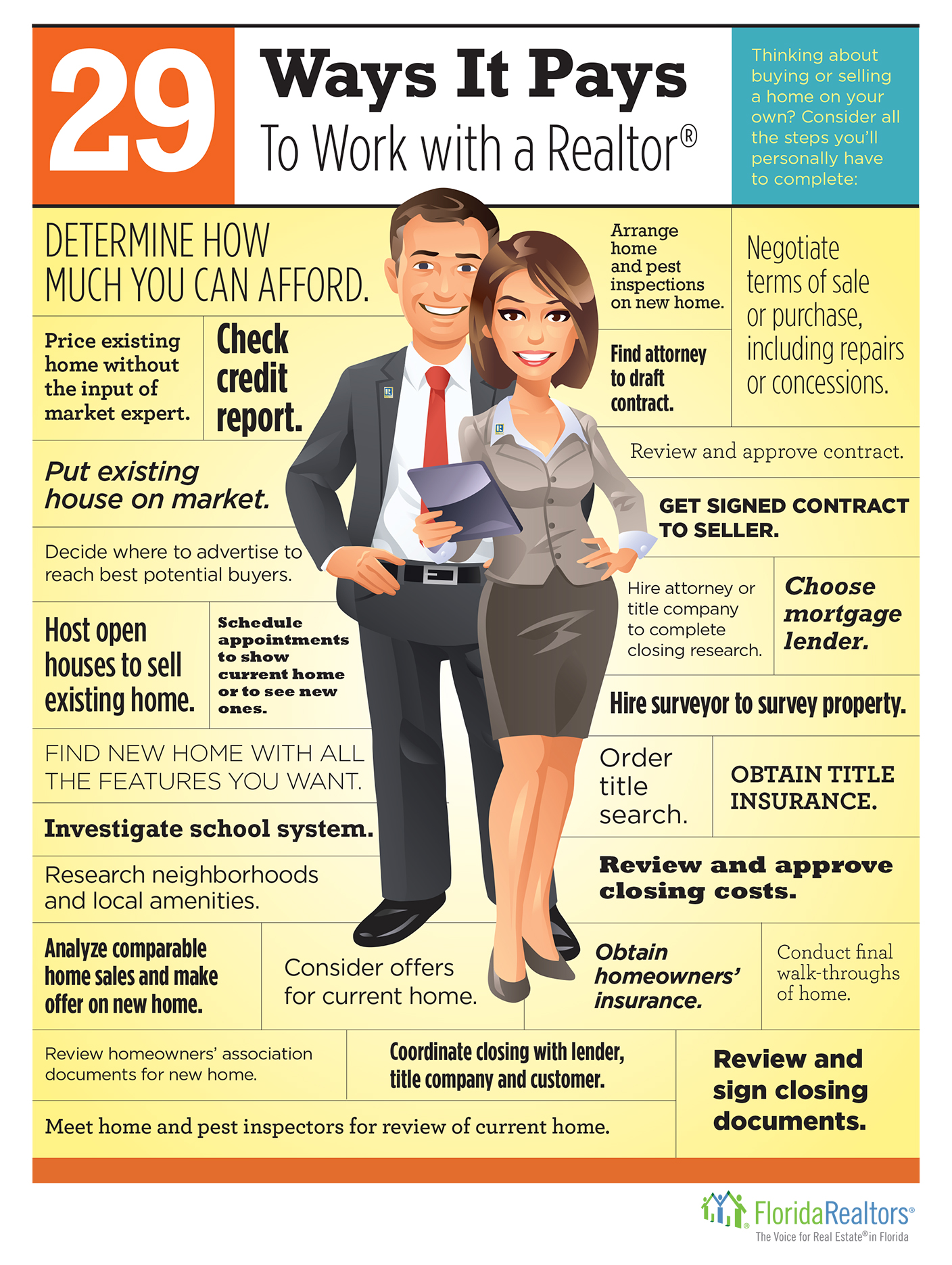 Here are some questions to ask an agent that will help you decide if they are the right agent for you;
Can I see some of your marketing materials?
Do you have professional photos taken for every listing?
Are you on a team?
If I decide to work with you, how will we communicate? (phone, email, text)
Should I expect regular communication from you about the process?
What was your background before working in real estate?
Tell me what's important to you in the transaction?
What real estate designations do you have?
How do you network?
How do you go above-and-beyond for your customers?
You might be wondering about the purpose of some of the questions. Let me explain a few.
Networking Opportunities
Why would you ask how an agent networks? Simple. Let's say an agent has no appointments for the day, and they sit home to work on future marketing and make a few phone calls. That's great for the agent. But, it's not so great for you. What if, instead, that agent chose to stop in and say hi to local builder's sales representatives, title companies, their real estate office or attend a class at their local board? By doing that, they now have an opportunity to network with other real estate professionals about your home, the opportunity to hear about any new properties coming soon and the latest builder's incentives. If you are selling your home, the more people that know about it – the better! If you are buying a home, wouldn't you want to know about an amazing home before it hits the market?
The right real estate agent can be the difference between selling your home quickly and for top dollar, or sitting on the market for months with no offers.
Click To Tweet
Get the Complete Picture
Why is it important to ask about their background before working in real estate? Not everyone has been in real estate for 30 years. That does not make them less quailified. In some cases, you might actually receive better communication and customer service from a newer agent that isn't working with 10 other customers. Maybe they worked in marketing for 15 years before starting their real estate career. If you are selling a home, working with someone that has a strong marketing background will likely benefit you. Did your agent work in human resources before real estate? That's not a bad transition either. They likely have a way of working with people, understanding different personalities and know how to remain calm under pressure. 
Related Content: How to Prepare Your Home for a Photo Shoot
Customer Service Philosophy
How do they go above-and-beyond for customers? This is so important. Not all real estate transactions follow a straight path to closing. Some have a few bumps in the road and detours along the way. Knowing how an agent will handle those bumps is critical to a successful transaction. Will they provide expert advice on any changes you might need to make before listing? Will they hire a cleaning company before walk-through? Will they stage the home, if needed? Can you rely on honesty at all times? Are they problem solvers and don't easily take no for an answer?
Related Content: Top Picks for Real Estate Apps
Need help finding the right agent? I can connect you with top agents anywhere in the world. I have an extensive network of agents I trust and am happy to connect you with someone in your area. Let's schedule a call so I can learn about your real estate needs. 
[1] 2018 National Association of Realtors Profile of Home Buyers and Sellers