I can't wait to get to know you. I will always respect your privacy. I do not rent, share or sell your information. Period. At any point, you can update your email preferences. I promise not to overwhelm your inbox. If there is something you would like to see in my newsletter, please let me know.
Here's what you will receive from me:
Real estate news, including tips when buying or selling
Monthly and quarterly real estate market updates
Naples events, including sports and art focused events
Family activities, including for our four-legged family members
Charity events and other fun happenings
As a welcome to my newsletter, you will be able to access free reports, checklists and other helpful papers. Currently, I am offering you a Moving Checklist, Selling Checklist, House Hunting Notes and a Summer Drinks PDF. I will continue to add to the freebie list and will let you know via email when there is something that might be of interest to you.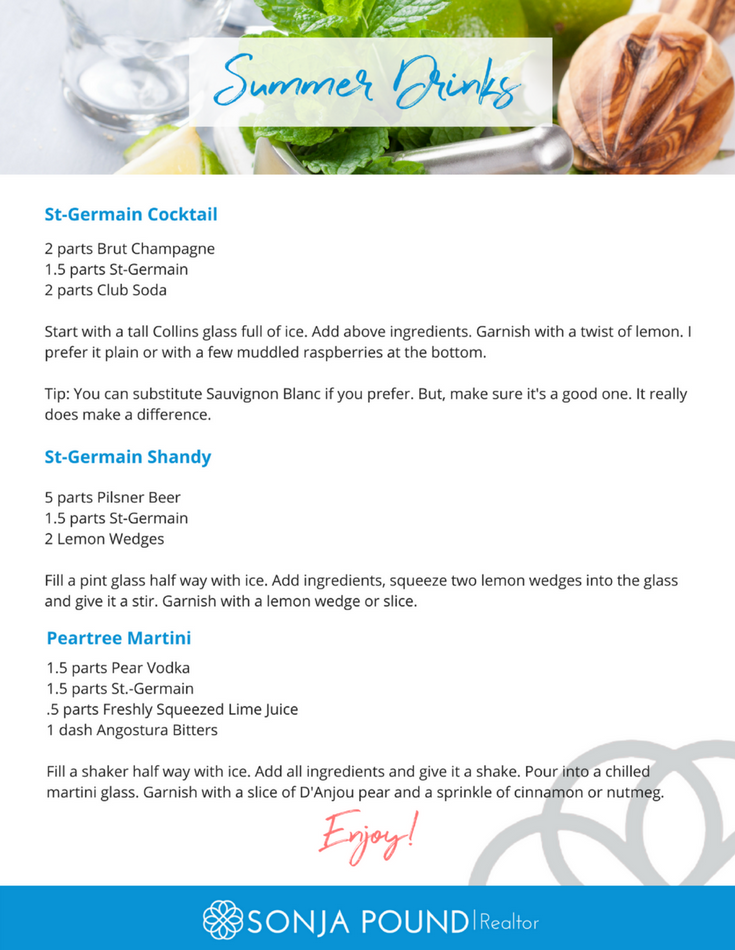 Secrets of a Stress-Free Purchase